The crash of the ad Americans (AMER3) about the billionaire inconsistencies spilled over into the shares of Ambev. Despite this, concerns about ABEV3 are "unjustified", say analysts of the Credit Suisse.
After the disclosure of the retailer's accounting gap, on January 11, the brewery's shares reached the lowest price since July 2022, R$ 13.20.
The backlash came about because the three men behind the 3G Capital, Americanas' main shareholders, hold an indirect stake in the brewery through its parent company AB InBev. According to Credit Suisse, Carlos Alberto Sicupira, Jorge Paulo Lemann and Marcel Telles have a 33.47% stake in ABI.
Analysts Marcella Recchia and Fernanda Sayão, from Credit, claim that Ambev would not be a victim of the 3G trio, as it has no exposure to supplier financing operations.
In addition, unlike Americanas, Ambev is a strong generator of financing cash flow (FCF). Analysts say the company has solid working capital momentum, driving an average negative cash conversion cycle of 125 days.
Recchia and Sayão also point out that Ambev has been undergoing a "significant cultural transformation" after the changes in management in 2020. "The company is leaving the so-called '3G-way' towards a healthy and sustainable triple ecosystem (consumer- customer-supplier)", he says.
What about Ambev's expenses?
Credit Suisse analysts say most of Ambev's gross debt is related to IFRS-16 lease accounting — around 90% in the third quarter of 2022 — while bank loans make up the remainder.
In order of relevance, the composition of Ambev's financial expenses is:
fair value of accounts payable in accordance with IFRS-13 standards;
provisions for put options in the Dominican Republic;
provision of tax incentives and leases; and
interest on debts.
Can 3G trio ask for dividends to fund AMER3?
A question that has circulated among investors is whether the men from 3G Capital could demand extraordinary dividends from Ambev, via AB InBev, to finance a possible capital injection in Americanas.
In Credit Suisse's view, this scenario is "highly unlikely", since the 3G trio is bound by a shareholders' agreement (stichting) valid until 2034 and therefore subject to some restrictions.
This agreement restricts shareholders from transferring their interests outside of permitted assignees or affiliates.
Source: Moneytimes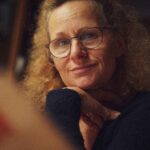 I am an author and journalist with a focus on market news. I have worked for a global news website for the past two years, writing articles on a range of topics relating to the stock market. My work has been published in international publications and I have delivered talks at both academic institutions and business conferences around the world.