Why did the failure of the Ōner acquisition make CVC's stock (CVCB3) fall 14%?
The shares of CVC (CVCB3) led the decline of the Ibovespa (IBOV) this Monday (30). The drop of more than 14% came after the company gave up on acquisition of startup Ōner Travels on friday (27).
CVC shares dropped 14.4%, quoted at R$4.40. "Withdrawal brings a one-off crisis to the action on a weak day and with a bias towards a falling dollar", explains the analyst at Mirae AssetPedro Galdi.
Rodrigo Fraga, an analyst at Investment Guidesays that the purchase of the ticket sales startup would be a "relevant step towards the desired digitization" by the company.
When disclosing its interest in Ōner, in September 2022, CVC stated that the eventual purchase would enable "the addition of distribution channels not previously operated by the company, as well as adding a strong digital and technology culture".
The analyst also points out that, even if the values ​​were not disclosed by CVC, the absence of further details on the reason for the withdrawal opened room for various speculations.
Fraga and Galdi also point out that today's drop is a profit-taking movement. CVCB3 accumulated an increase of approximately 14.5% in January, until the close of Friday (27). With the news, investors took the opportunity to realize part of the gains.
"Today, the company operates quite leveraged, and business has not yet fully resumed, based on the pre-Covid scenario", says the Guide analyst.
Is it time to buy CVC?
Guide takes a more skeptical view of CVC's investment thesis.
"Although the recovery is under way, it will be a slow process and probably longer than what had been signaled", says Fraga.
The house analyst also points out that it is important to evaluate the company's performance in the coming quarters, which cover the high season in the Northeast, a relevant source of reserves for CVC.
In Mirae's analysis, investment in CVC is valid only for the long term.
See the statement from the CVC:
Source: Moneytimes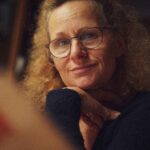 I am an author and journalist with a focus on market news. I have worked for a global news website for the past two years, writing articles on a range of topics relating to the stock market. My work has been published in international publications and I have delivered talks at both academic institutions and business conferences around the world.