One of the Biggest Bitcoin Miners Sells 1500 BTC, He Explains
The occasion was too good. Marathon Digital, one of the main mining companies, has just sold 1500 bitcoins. At the current price, which is around 21,500 euros, this represents a sum of 32 million euros. The news is far from going unnoticed. Indeed, the company is the largest holder of bitcoin listed on the stock exchange. In a statement, CEO Peter Thiel justified his decision:
"With bitcoin production increasing and becoming more consistent, we have made the strategic decision to sell off some of our bitcoins, as previously planned, to cover some of our operating expenses and for general corporate purposes.".
It must be said that the rise in the price of Bitcoin for several weeks clearly makes cryptocurrency holders want to take advantage of it. Marathon Digital is not the only miner to have done this, and Riot Platforms has already done the same in 2022.
Marathon Digital has its sights set anyway, and it still holds 8090 BTC. Moreover, its mining capacities have progressed considerably in recent months. In January, the company claims to have produced 687 bitcoins.
How to explain such a performance? Peter Thiel clarified: "The improvement in our bitcoin production is primarily the result of our team's ability to work in tandem with the new hosting provider in McCamey, TX to resolve maintenance issues and technical issues at King's data center. Mountain that had phased out our bitcoin production in the fourth quarter of 2022."
Is Bitcoin's Rise Sustainable?
In a sector in difficulty, Marathon Digital can also count on its prudent management. The company only employs 32 people to date. The company is nonetheless indebted, and it has just released 3615 bitcoins which had been given as collateral to its creditors.
In any case, the giants of the cryptocurrency sector would be wrong to deprive themselves of this period of growth in the price of bitcoin after a very difficult year 2022. Whether this growth will be sustainable remains to be seen.
Some financial analysts believe that the increase could only be temporary. It would be boosted by investors trying to exploit short-term liquidity gaps while major players have already exited the crypto market. It will be interesting to follow the evolution of the price in the coming weeks to see if this recovery will be confirmed, or if it is only a flash in the pan.
Source: Presse-Citron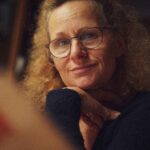 I am an author and journalist with a focus on market news. I have worked for a global news website for the past two years, writing articles on a range of topics relating to the stock market. My work has been published in international publications and I have delivered talks at both academic institutions and business conferences around the world.