It's time to understand how fixed income manages to deliver gains even in times of crisis in the markets, when the task of making money with actions, real estate funds and other risk assets on the stock exchange.
Brazil is already showing signs of a slowdown in economic activity, as well as facing greater credit risk exemplified by the Americanas scandal (AMER3)causing the fall in short-term rates on the future yield curve.
This means that, in addition to holding a title postfixed The Selic effective or to CDIthe fixed income investor can also search the mark to market with positions in bonds with maturities of up to three years.
While longer-dated bonds have the potential to generate the biggest mark-to-market gains, the fixed income analyst at Genial Investimentos André Fialho sees no reason to lock himself in these titles now.
"The long part of the nominal and real interest rate curves remains at very high levels, far above the level before the attacks on the Central Bank", says Fialho.
Implicit inflation in fixed income
A implicit inflationthe difference between the prefixed bond rate and the tinflation-indexed securities closed at a sharp high in early 2023, showing a major deterioration in the inflationary outlook for the coming years.
When the investor believes that inflation will continue above expectations, government bonds Treasury IPCA+ are more advantageous than Prefixed Treasurysince the investment will cover the increase in the IPCA in the period.
Among the most suitable fixed income investments for this scenario of rising inflation and falling rates in the short term, the Genial Investimentos analyst recommends the following fixed income investments:
ETF (B5P211): Fixed income ETF that replicates the index IMA-B5. This index is composed of government bonds Treasury IPCA+ with maturities of less than five years. With the drop in rates in shorter terms, the value of the share traded on the stock exchange tends to appreciate. The IMA-B5 is one of the assets with the best risk-return ratio within fixed income, surpassing the CDI for 16 years between 2003 and 2022.
Treasury IPCA+ 2035: Although there are still no signs of a drop in real interest rates in the longer part of the curve, investment in government bonds in the Direct Treasury guarantees protection of purchasing power in the event of uncontrolled inflation.
Source: Moneytimes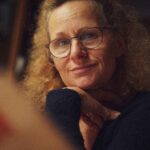 I am an author and journalist with a focus on market news. I have worked for a global news website for the past two years, writing articles on a range of topics relating to the stock market. My work has been published in international publications and I have delivered talks at both academic institutions and business conferences around the world.