In recent months we have had days of heavy rains All over Brazil. In São Paulo, for example, in the first half of March it rained 162.9mm, equivalent to 91% of what was expected for the month.
Periods of very intense rain like this are usually good and bad. On the one hand, many cities were flooded, families lost their homes and several deaths also occurred.
But, on the other hand, more rain means better-stocked reservoirs. Some of them with reserves above their capacity, as is the case of Cotia and Rio Grande, which registered 101.1% and 102.9% of volume.
In practice, this means that consumers will not only have a cheapest energy billas well as the possibility of seek profits investing in electrical stocks.
In this sense, the recommendation of the CEO of Empiricus Research, Felipe Mirandais to invest in an electricity stock that has been delivering better and better results every quarter.
In the analyst's view, it is one of the best companies in the country. To give you an idea, since its IPO in 2006, this share has appreciated more than 2,500%.
Now, Miranda believes that we are facing yet another opportunity to buy this asset paying much less than it is really worth.
Next, I explain in more detail why the analyst believes that it is time to invest in this power plant.
A 'rain' of good results
The company in question is the first multi-utilities from Brazil. Among the areas in which the company operates are the transmission and distribution of electricity, sanitation, telecommunications and renewable energy.
This is a sector known for having a good predictability and revenue stability. In 4Q22, for example, this company presented net income of BRL 679 milliona growth of 19% compared to the same period of the previous year.
In addition, you saw your EBITDA (earnings before interest, taxes, depreciation and amortization) grow 37%, reaching R$ 2.3 billion in the last quarter of 2022.
Part of this good result was driven by the large volume of rains during the summer.
It turns out that, with full reservoirs, this company can reduce the cost of buying energy from thermoelectric plants. In the fourth quarter of 2022, there was a 27% reduction in these expenses.
However, Felipe Miranda points out that this company has another important quality that makes it one of the best shares on the stock exchange:
A track record of solid returns
Just look at the graph below. It shows the share performance of this electric company since its IPO in 2006:
Realize that, even in times of crisis, such as in 2016, in the biggest recession in Brazil, and in 2020, at the height of the pandemic, the stock continued to perform well above the Ibovespa.
In practice, since its IPO in 2006, the stock has already delivered a return of more than 2,500%, that is, an average of 22.5% per year over 16 years. To give you an idea, in the same period the Ibovespa appreciated only 153%.
In general, assets like these, which have appreciated so much, do not open up many entry opportunities.
However, the macroeconomic scenario offers the investor what Miranda calls "rare opportunity".
As it turns out, stocks are currently trading at well below average values. The scenario of high interest rates and inflation ends up making the environment more difficult for those who invest in the stock market.
In some cases, a correction in the stock price occurs. A good example of this is retailers. But it also happens that good companies are penalized beyond measure due to the uncertainties that this scenario can bring.
In the last decade, this has only happened twice: between 2015 and 2016 and in early 2020.
Now, we are in a very similar scenario and with the possibility of buying shares in this company paying very little.
One of the best stocks on the stock exchange for a 'bargain'
Currently, the share of this power plant is being traded for 10x yours Price over Earnings (P/L) estimated for the next 12 months.
In practice, this means that the action has a 20% discount compared to its historical average, according to analyst estimates.
However, there was no change in the fundamentals of the company. In other words, it remains a company resilientwith predictable income and with above-average execution capacity.
"Throughout history, whenever we've seen these price levels, we've seen a very positive performance of the shares in the 18 months ahead", comments Miranda.
Therefore, he recommended this action to subscribers of the series "Strategist's Word", whose theoretical portfolio has already yielded 339.75% since its creation, on 09/03/2015, against 279.54% of the Ibovespa.
In general, only subscribers have access to analyst recommendations. However, the Empiricus Investimentos is offering as courtesy free access to the report that reveals the name of the stock that has appreciated 2,500% since its IPO.
That is, you can have access to this recommendation without being a subscriber and for free. To do so, just click on the link below and follow the instructions:
Source: Moneytimes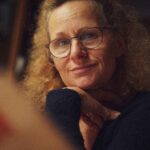 I am an author and journalist with a focus on market news. I have worked for a global news website for the past two years, writing articles on a range of topics relating to the stock market. My work has been published in international publications and I have delivered talks at both academic institutions and business conferences around the world.