Tomorrow, February 13, preliminary at 16:00, a closed meeting will be held with the participation of the leaders of parliamentary factions, as well as the power and economic bloc of Ukraine.
Oleksiy Goncharenko, MP from European Solidarity, wrote about this on his Telegram channel.
"Namely, with the Minister of Defense, the Minister of Internal Affairs, the head of the SBU, the leadership of intelligence, the National Bank, the Ministry of Finance, the Prime Minister," the people's deputy said.
Photo – facebook.com/alexeygoncharenko.
Other statements
Former speaker of the Verkhovna Rada Dmitry Razumkov said at a briefing on February 12 that the Verkhovna Rada is switching to a daily mode of operation.
"An agreement has been reached between everyone that the parliament is switching to a daily mode of work – not force majeure, but daily," he said.
Also, the fifth president of Ukraine, Petro Poroshenko, said that in connection with the emergence of new alarming data about the invasion of Russian troops into the territory of Ukraine, the authorities should urgently convene a meeting of the National Security and Defense Council and the Verkhovna Rada.
The politician demanded that on Saturday morning, the current President of Ukraine Volodymyr Zelensky convene a meeting of the National Security and Defense Council with the participation of the leaders of all parliamentary factions to discuss proposals and develop a unified and joint action plan to protect the country.
Recall that the call to work on Saturday in an emergency mode was made a few hours after the statement by US President Joseph Biden that an attack on Ukraine could occur in the next few days.
:
Bloomberg named the date of the invasion of Ukraine: it will happen after Valentine's Day
First, bombs and rocket attacks: the White House said how Putin could attack Ukraine in the coming days
Russia has many invasion options: NATO called scenarios
Source: Segodnya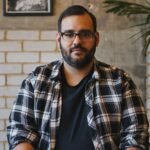 I am an author at Global happenings and I mostly cover automobile news. In my time working in the automotive industry, I have developed a keen interest in the latest developments and trends. My writing skills have also allowed me to share my knowledge with others through articles and blog posts.