People's deputies are vaccinated on cameras, but whether they were actually vaccinated – no one knows
Ukrainians will not be able to find out if the deputies were vaccinated / Photo: Collage: Today
Chairman of the Verkhovna Rada Committee on National Health, Medical Assistance and Health Insurance Mikhail Radutsky could not name the number of MPs who were vaccinated against coronavirus. Ukrinform writes about this.
According to him, this information is personal and concerns each People's Deputy, therefore it is not disclosed.
"Unfortunately, the Verkhovna Rada Administration does not provide us with information, as it considers this to be the personal information of the people's deputy," he said.
The politician is also convinced that "not all" MPs are vaccinated.
Radutsky previously noted that this week they may introduce restrictions on access to parliament – they will only be allowed in with a covid certificate, a PCR test or a certificate of recovery.
As of October 18, in VR, two MPs and eight members of the parliamentary staff are sick with COVID-19.
On the website of Ukrainian President Volodymyr Zelensky, the number of petitions demanding to stop compulsory vaccination against coronavirus is growing, as this violates the rights and freedoms of citizens. In particular, it is noted that due to the mandatory vaccination they are deprived of the right to free movement and many have lost their jobs due to the refusal to be vaccinated.
Coronavirus situation worsens in the country
In Ukraine, new records for mortality and morbidity almost every day. Over the past day, 22,415 new cases of coronavirus were detected, and 546 Ukrainians died.
The peak incidence of COVID-19 is predicted for the end of October – mid-November. Over the week, the number of deaths from coronavirus in Ukraine increased by 22%, and the number of new cases of the disease increased by 11%. To date, the occupancy rate of COVID beds is 57%.
And in early September, at that time, the speaker of parliament Dmitry Razumkov again fell ill with covid.
.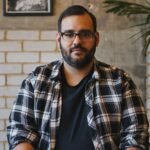 I am an author at Global happenings and I mostly cover automobile news. In my time working in the automotive industry, I have developed a keen interest in the latest developments and trends. My writing skills have also allowed me to share my knowledge with others through articles and blog posts.