Is this federal cabinet already crumbling? A number of ministers are in need, giving rise to criticism, some to calls for their resignation – only one is not: Minister of Construction Klara Geywitz. Not even from the construction and real estate industry.
In doing so, she missed her big goal, which is also one of the biggest of the traffic lights: the construction of 400,000 new apartments per year, 100,000 of them publicly funded – also in 2023. And maybe even again in 2024.
This is the trend in housing construction: According to the Federal Statistical Office, 24,300 apartments were approved nationwide in November 2022 – 16 percent less than in the previous year. Prices for new buildings rose by almost 17 percent in November. With the strong immigration, especially from refugees from Ukraine, the demand for living space increases again. According to the "Social Housing" alliance, there is a shortage of more than 700,000 apartments in Germany.
Geywitz knows all this. She knows every detail and has familiarized herself with the possibilities of faster production in housing construction. And the minister has already done something with important adjustment screws, for example with the depreciation options for the construction of new rental apartments, which have been increased and brought forward.
Stephan Andreas Casdorff is the publisher of the Tagesspiegel. He thinks: Klara Geywitz will still be successful.
She also got the themes right. According to Geywitz, the construction industry has "inherited the undesirable developments of the past few years". It's about the government as a whole, about the free-democratic Minister of Finance, who has to approve a lot of money again; around the Federal Chancellor, who himself has made housing construction a major issue.
Geywitz has really big chunks ahead of him. 16 state building regulations mean that an approved building has to be completely checked and approved again in every other federal state. Removing the obstacle takes time. The awarding of contracts by the federal, state and local governments must also be adapted, must become more digital, faster and more targeted. This is not trivial.
In 2023, the 400,000 apartments will no longer be possible because what has not yet been commissioned will not be completed this year. Precisely because of the duration of planning, approval and construction. In 2024 and 2025, however, the SPD politician wants to stick to the goal of getting to the number "through prefabrication and digitization".
Against this background, Geywitz's resignation is not an issue. But not because Olaf Scholz continues to build on the 46-year-old.
Both Potsdamers are connected to each other since they fought together for the top of the SPD. Unsuccessful. But now they govern – and know that their success in the next federal elections depends not least on the fulfillment of the building promise.
Source: Tagesspiegel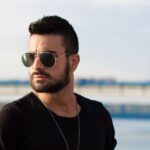 I work as a news website author and mostly cover the opinion section. I have been writing since I was a teenager, and have always enjoyed telling stories. I studied journalism at university and loved every minute of it. After graduating, I decided to move to London and take up a position with a Global Happenings. It has been an incredible experience, learning about all sorts of different cultures and meeting some amazing people. My goal is to continue learning and growing in my career so that I can provide readers with the best possible content.