Under the walls of the Verkhovna Rada today, November 3, a rally is being held against vaccination against COVID-19
The head of the Verkhovna Rada committee on the health of the nation Mikhail Radutsky commented on the morning rally of anti-vaccinators who blocked the government quarter… According to him, the Security Service of Ukraine should take care of the protesters.
He said about this "Today".
"He (the rally – ed.) Interferes with the people of Kiev, and worst of all, he interferes with the doctors, because today the next stage of the hospital is already opening in Kiev. I think that the Security Service should work there ", – said Radutsky.
What is known about the rally
On November 3, opponents of COVID vaccination gathered for a rally near the walls of the Verkhovna Rada, the participants blocked the central streets of the city, blocking the government quarter.
People stood with posters that read: "Say no to mandatory vaccination", "Say no to Covid passports", "Say no to Covid fascism."
People protested government-imposed restrictions such as quarantines, online schooling, wearing masks, and compulsory vaccinations, citing constitutionally guaranteed rights.
For the rally in the capital, people were gathered on social networks, mainly via Telegram and Facebook, where they asked to transfer money to a card to purchase postcards, rent equipment and mount a stage. It is not known for certain how much they raised and whether there were large sponsors who donated significant funds.
We previously reported that in Kiev, a man discouraged people from being vaccinated right in the queue for vaccination.
Also recall anti-vaccination workers held a meeting in Odessa… About a hundred opponents of vaccination demanded that some of the restrictions for unvaccinated citizens be lifted, saying that this divides society.
.

Source From: Segodnya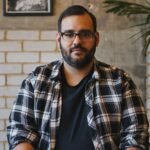 I am an author at Global happenings and I mostly cover automobile news. In my time working in the automotive industry, I have developed a keen interest in the latest developments and trends. My writing skills have also allowed me to share my knowledge with others through articles and blog posts.