In the middle of the hot election campaign phase, the SPD chancellor candidate Olaf Scholz was received by French President Emmanuel Macron on Monday in Paris. Union Chancellor candidate Armin Laschet (CDU) will also be a guest at the Elysée on Wednesday. Green candidate Annalena Baerbock, on the other hand, has expressly waived a visit to Macron before the election. She would rather use as much time as possible for exchanging ideas with people in Germany, it is said from her environment.
There is an opportunity to do so on Monday evening in the "ARD election arena", which is broadcast live from the Kulturwerft in Lübeck.
The broadcast in the live ticker:
8.15 p.m .: It starts. Today the focus is on the interest of the public. The questions are not asked by journalists, but by citizens.
A man working in the field makes the "icebreaker" with a question about the speed limit: How serious is Baerbock with the 130 km / h, he wants to know. The head of green affirms the goal of a limit of 130 km / h: It is important with an eye on the will to reduce CO-2 emissions from car traffic, but also from a traffic safety perspective.
8:22 p.m .: A geriatric nurse wonders whether, after the thanksgiving and cheering arias in the corona pandemic, a material improvement is also being sought for the caregivers. The Greens politician agrees: No one can support his family from applause alone. Three things are central: the working hours must be reduced to a 35-hour week, secondly: not only to promise a higher wage, but also to implement it, and thirdly, more staff. That is a question of appreciation – and after the helpers have outgrown themselves in the pandemic, it is now up to politics to outgrow themselves.
8:31 pm: How do you intend to guarantee security? Asks a Berliner, who is still preoccupied with the assassination attempt on Breitscheidplatz. Baerbock says that safety means police on the streets – police, justice, social affairs should come more into focus, the working conditions in these areas should become more attractive – and yes, you have to spend more money for that: Here, emphasizes Baerbock, The Greens differ from other parties that promise tax relief: "We Greens want an increase in the top tax rate in order to be able to pay precisely these state benefits".
Their demands also include citizens' insurance and an end to the "two-tier society in the healthcare sector."
8:39 pm: A man who volunteers as a lay judge at the regional court says that he has only received rejections on countless applications. According to his experience, people with a migration background are noticeably disadvantaged, especially in times of pandemic. He wants to know how Baerbock will change that again. Baerbock affirmed the problem of racism and discrimination. "Something really has to change in the fight against everyday racism." You are also thinking of a legal advance, for example in the administration, as it exists for equality between women and men: "We are a diverse society, that has to be reflected in administrations." When asked by the moderator, Baerbock explains himself willing to get the man's phone number and see what she can do for him.
8:45 pm: A woman would like to know how the Greens want to guarantee consumer protection for everyone – even if we have problems with theirs: She cannot read the writing on a lot of packaging and therefore does not always know what she is actually buying. Consumer protection must be a priority for a future federal government. That concerns healthy products and their labeling.
8:50 pm: No train, no internet, a difficult tourist housing market – "our village is afraid of being left behind," says one woman. – Baerbock promises to ensure that the rural areas are not placed at a disadvantage compared to metropolitan areas when bidding for tenders.
8:54 pm: A Munich resident remembers the first red-green government and its "legacies": "atomic bombs", "uranium ammunition" etc. Baerbock asks what exactly he means. Make it clear, however, that Germany must pursue an active European foreign policy, that Germany must ensure "from within the Chancellor's Office" that disarmament negotiations between the United States and Russia must also involve US nuclear weapons in Germany . We need a disarmament initiative with the Americans.
8:58 pm: A woman from a rural area asks about the compatibility of family, work and climate protection: "I want to protect the climate, but ask myself how?" – "We as politicians cannot say that consumers have to take action – that is the task of politics," says the Greens politician. It does not mean that we will no longer drive a car – but we must connect all places to public night traffic in such a way that mobility is also possible in the countryside. And we have to make that affordable – which is why we want to provide funding for the purchase of electric cars, for example.
9:05 pm: A surgeon from Lübeck has a question about energy. How can you guarantee the enormous energy demand in the future without the dark doldrums? First of all, we have to accelerate the coal phase-out and promote the expansion of alternative energies: wind power, solar systems on every roof, biogas. Companies that once thought it impossible are now making sure it works.
9:07 pm: A theater person says: "We artists rely on you a lot – many of us are exhausted, we need a light." – Baerbock agrees: Pillars of democracy such as schools, art and culture are not only relevant to the system, but the juice of democracy. And it is precisely those who did not get the support they need during the pandemic, "
Voters have 75 minutes in the "election arena" to put their questions to the candidate for chancellor. The election arena will be moderated by NDR editor-in-chief Andreas Cichowicz and Ellen Ehni, WDR editor-in-chief.
There are a maximum of 65 viewers in the studio. However, due to the pandemic, guests are also connected via video. During the live broadcast, viewers can get in touch and address their questions directly to the politician. Today's broadcast marks the start of a three-part series. On Tuesday, Olaf Scholz (SPD) will answer questions from the audience, and on Wednesday next week, Armin Laschet (CDU) will take the lead.
The most important Tagesspiegel articles for the 2021 federal election:
The Green Chancellor candidate had recently confirmed her claim to lead the government, "preferably with the SPD".
Three weeks before the federal election, however, the SPD and Union are well ahead of the Greens. According to an Insa survey, the SPD with Chancellor candidate Olaf Scholz recently expanded its lead over the Union. The Social Democrats gained one percentage point compared to the previous week and are now 25 percent. The CDU and CSU with their candidate for Chancellor Armin Laschet together come to 20 percent, one point less than a week ago. In third place, the Greens lost one point and are now 16 percent – followed by the FDP, which remains unchanged at 13 percent.
A call from celebrities for Baerbock, which was published on Monday, should act as an encouragement. Celebrities around the musician Bela B (Die Doctors) made a recommendation for the Greens. "Together we call for this time to vote green," says a Facebook post on the drummer's side. More than 30 other artists signed the call. They include BAP musicians Wolfgang Niedecken, Judith Holofernes (Wir sind Helden), Sven Regener (Element of Crime), singer Balbina as well as bestselling author Frank Schätzing and director Leander Haußmann.
"Humanity is facing the greatest challenge in its history. The climate catastrophe as a result of man-made global warming is not threatening, it is happening, "said Bela B, whose real name is Dirk Albert Felsenheimer. The artists also find critical words: "As cultural workers, we may not always be convinced of the position of the Greens on issues that are important to us, such as copyright law."
For them, however, other issues are more important: "We can live with the weaknesses of the Greens because there are other policy areas which, in their severity and urgency, push our personal interests into the background: climate protection, environmental protection, protection of human rights."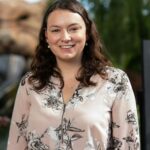 I am a technology author with 8 years of experience in journalism. My writing covers the latest technology advancements and trends, drawing on my expertise in news journalism and social media platforms. I have contributed to major media outlets such as The New York Times, The Wall Street Journal, and Reuters.