Federal Minister of Economics Peter Altmaier (CDU) was brought to a Berlin hospital with an emergency doctor on Monday evening, according to information from the German Press Agency. He is currently receiving medical treatment, as the dpa learned.
Altmaier had attended a dinner of the Bundestag Economic Committee in a Berlin hotel. First the "Bild" newspaper reported that Altmaier had been brought to the Berlin Charité in an ambulance.
CDU General Secretary Paul Ziemiak wished a get well soon via Twitter.
At first nothing was known about Altmaier's exact state of health. The 63-year-old has been Federal Minister for Economic Affairs and Energy since March 2018. He is a close confidante of Chancellor Angela Merkel (CDU) and was previously head of the Federal Chancellery and Federal Environment Minister.
Altmaier has completed numerous appointments in the election campaign in the past few days and weeks. He will run again in the constituency of Saarlouis in Saarland. Altmaier has been a member of the German Bundestag since 1994.
On Monday morning Altmaier had taken part in an event organized by the Federation of German Industry in Berlin and gave a speech. It was about a German "spaceport". Small launch vehicles are to be launched into space via a floating launch platform in the North Sea. (dpa)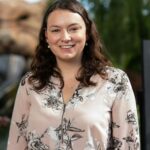 I am a news journalist with over 15 years of experience in the field. I specialize in covering world news and events. I have written for major media outlets such as The New York Times, The Wall Street Journal, and Reuters. I also have experience working with social media platforms like Facebook, Twitter, and LinkedIn.