After new indications of an early warning from the German government of the Taliban's victory in Afghanistan, the opposition has stepped up its demand for clarification and is addressing Foreign Minister Heiko Maas (SPD) sharply. The German ambassador in Washington, Emily Haber, had already warned of an impending collapse on August 6, almost a week and a half before the fall of Kabul, according to a "Spiegel" report. She also warned that the Federal Foreign Office should immediately activate emergency plans for the embassy in Kabul.
Haber's report was based on discussions with high-ranking US government and intelligence officials, including a man from the CIA leadership, the magazine writes. Regardless of the opposition's demands, the federal government intends to keep the report secret.
The information was "criminally ignored", said Green foreign policy leader Omid Nouripour the Tagesspiegel: "This disaster is a homemade catastrophe of the federal government. Instead of taking responsibility for it, however, the Foreign Minister ducked and played down the explosiveness of these events. "Foreign Minister Heiko Maas (SPD) had relativized the meaning of the warning from Washington at a meeting of the Foreign Affairs Committee on Monday, as participants reported.
FDP foreign politician Bijan Djir-Sarai said: "The more time goes by, the less credible the German government's assertion that the Taliban's rapid takeover of power could not have been foreseen." Ambassador Haber remained without consequences ". The events highlighted "the need for a committee of inquiry in the next parliamentary term". On Tuesday, the grand coalition rejected the attempt by the Greens and the FDP to start a debate on Afghanistan in the Bundestag.
Hundreds of Afghans defied the Taliban in Kabul and protested against Pakistan's influence on the country. The protesters, including many women, chanted shouts like "Pakistan, leave Afghanistan" and "Freedom, freedom" on Tuesday, as the Afghan TV station Tolo News reported. According to the broadcaster, Taliban fighters prevented media representatives from filming the protests in front of the Pakistani embassy. A cameraman was arrested and his camera confiscated. The crowd dispersed after radical Islamic fighters shot in the air. with epd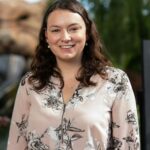 I am a technology author with 8 years of experience in journalism. My writing covers the latest technology advancements and trends, drawing on my expertise in news journalism and social media platforms. I have contributed to major media outlets such as The New York Times, The Wall Street Journal, and Reuters.