Former Chancellor Angela Merkel looked back on her Russia and Ukraine policy in a report by Der Spiegel. At the end of her term in office, she no longer saw any possibility of influencing Russian President Vladimir Putin, said the CDU politician.
US President Joe Biden and Putin met in the summer of 2021. At that time, the Minsk Agreement had been "hollowed out", Merkel said. She wanted to "create an independent European discussion format with Putin again with Emmanuel Macron in the EU Council". However, that didn't happen.
In view of the fact that it was clear that a few months later she would no longer be Chancellor of Germany, her influence had diminished. "I no longer had the strength to assert myself because everyone knew: It will be gone in the fall," Merkel told the magazine.
The feeling was very clear: in terms of power politics you are through. Only power counts for Putin.

Angela Merkel
Instead, she asked others in the EU Council. Unsuccessful. "One said: This is too big for me. The other just shrugged his shoulders: That's what the grown-ups have to do. If I had competed again in September, I would have drilled further."
The same thing happened to her on her last visit to Putin in August 2021. "The feeling was very clear: You're through in terms of power politics. Only power counts for Putin. He also brought his Foreign Minister Sergey Lavrov with him to this last visit, otherwise we often met privately," Merkel recalled.
The ex-Chancellor was also asked whether she regretted not having competed again. She said no.
"Someone new had to do it. Domestically, it was overripe. And in terms of foreign policy, in the end I hadn't gotten a millimeter further, even with so many things we tried again and again. Not only as far as Ukraine is concerned. Transnistria and Moldova, Georgia and Abkhazia, Syria and Libya. It was time for a new approach."
She was in agreement with the then US President Barack Obama in his assessment of Putin. "After Russia's annexation of Crimea (2014), we tried everything to prevent further Russian attacks on Ukraine and coordinated our sanctions in detail."
The Russian attack on Ukraine in February 2022 ended a "euphoric phase" in history. "Today we are faced with a world that is again full of complications," Merkel said.
"History does not repeat itself, but I fear that patterns do repeat themselves. The horror disappears with the eyewitnesses. But the spirit of reconciliation also disappears."
Merkel resigned from office in December 2021 after 16 years. Her successor is Olaf Scholz. The former chancellor has rarely appeared in public since she left. (with Reuters)
To home page
Source: Tagesspiegel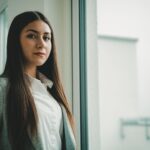 I have been working in the news website industry for over 4 years now, first as a reporter and then as an editor. I enjoy writing about politics news and am also an author. I try to cover a lot of different angles when it comes to my articles so that readers can get a well-rounded understanding of the story.