On Friday, the cabinet agreed with some amendments to the draft legislation on electricity and gas price brakes proposed by the economics department.
Regulations for skimming off so-called random profits from electricity producers have been changed: they should not take effect retrospectively from September, but only from December. In addition, it should end in April 2024. As a result, it is estimated that one billion euros less will go to the state.
According to the project, households and businesses will be relieved with gas and electricity price brakes from January. The capping of the gas, district heating and electricity prices is not to be implemented until March, but then the months of February and January will be counted retrospectively.
The costs for 80 percent of the previous year's consumption are limited to twelve cents per kilowatt hour for households and businesses. The higher market price applies to quantities consumed in excess of this.
For electricity, the cap should be 40 cents. The price brakes are to apply until April 2024.
Energy crisis: Large consumers and companies should also benefit
In the wake of the Russian attack on Ukraine, gas prices and, as a result, electricity prices rose rapidly. A one-off discount on the gas price of around one twelfth of the annual bill was therefore decided for households in December.
Overall, all energy aid is to be financed with over 200 billion euros. For the approximately 25,000 large consumers in industry, a price of seven cents for 70 percent of gas consumption and 13 cents for electricity will also apply from January.
It was disputed whether companies should continue to pay dividends or bonuses for managers despite this billion-dollar aid. According to the draft law, this should only be prohibited in the case of direct capital assistance.
However, there are many voices in the traffic light coalition that had called for a ban on dividends. The issue is therefore likely to be discussed again when the law is debated in Parliament in December. Then the increase in funding for new green electricity systems should be discussed again.
Actually, the Ministry of Economics wanted to expand the funding by up to 20 percent. After resistance from the FDP, however, this was removed from the bill. (Reuters, AFP)
To home page
Source: Tagesspiegel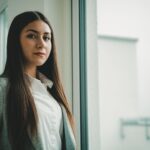 I have been working in the news website industry for over 4 years now, first as a reporter and then as an editor. I enjoy writing about politics news and am also an author. I try to cover a lot of different angles when it comes to my articles so that readers can get a well-rounded understanding of the story.