In the traffic light there is a dispute about the lack of ammunition in the Bundeswehr. After an ammunition summit on Monday in the Chancellery, Defense Minister Christine Lambrecht (SPD) reported to her cabinet colleague Christian Lindner (FDP) that she needed more money – the budget for the coming year has only just been approved.
The Lindners have now written a very clear letter back to Lambrecht. This is the daily mirror. Significantly, Lindner did not answer his cabinet colleague's letter personally, but one of his state secretaries addressed his words to one of Lambrecht's state secretaries.
The letter states that one apparently has a very different perception of the top-level talks with the defense industry that took place on Monday.
At the ammunition summit, industry representatives pointed out that the sluggish availability of equipment and ammunition was not due to a lack of budgetary funds, "but rather to complicated, sometimes non-transparent and inconsistent planning of requirements" and bureaucratic ordering processes by the Ministry of Defence.
20
The Bundeswehr lacks at least billions of euros worth of ammunition.
The Federal Ministry of Finance also offers support in accelerating processes. Between the lines, Lindner's house accuses Lambrecht of bad planning – there is enough money.
The lack of ammunition has been a big topic for the past week. The Union also attacked Lambrecht because they were not progressing fast enough with the procurement. Military officials estimate the Bundeswehr's ammunition needs at 20, if not 30 billion euros.
To home page
Source: Tagesspiegel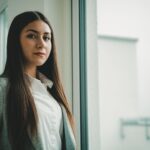 I have been working in the news website industry for over 4 years now, first as a reporter and then as an editor. I enjoy writing about politics news and am also an author. I try to cover a lot of different angles when it comes to my articles so that readers can get a well-rounded understanding of the story.