With a view to Twitter's compliance with EU law, EU Internal Market Commissioner Thierry Breton has brought fines and other measures into play.
"It's crystal clear that if Twitter doesn't follow these rules, we can impose fines. And if the rule violations continue, we can shut down the platform in Europe," Breton told the newspapers of the Funke media group and the French newspaper Ouest-France. "No one should be fooled: we will do the same if the need arises. That is the wish of our great democracy."
"We've been following what's happening on Twitter very closely since Elon Musk took over," Breton said, announcing that there would be another meeting between him and Twitter boss Musk before Christmas.
Digital markets and digital services laws "offer powerful tools to curb the spread of lies and hatred," Breton said. "Twitter needs to meet these criteria if it wants to continue operating in the European market."
Musk had always emphasized that what he saw as excessive restrictions on freedom of expression on the platform should be removed. Critics fear that he could encourage hate speech and hate speech.
One of the aims of the Digital Services Act is to ensure that platforms remove illegal content on their sites more quickly. The requirements will apply throughout the EU from mid-February 2024 – earlier for particularly large platforms.
At the beginning of 2023, Commission employees are to carry out a stress test at Twitter headquarters. (dpa)
To home page
Source: Tagesspiegel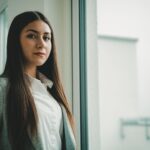 I have been working in the news website industry for over 4 years now, first as a reporter and then as an editor. I enjoy writing about politics news and am also an author. I try to cover a lot of different angles when it comes to my articles so that readers can get a well-rounded understanding of the story.