"There is still a need for action": Faeser announces refugee summit
In view of the difficulties in accommodating refugees in Germany, Federal Minister of the Interior Nancy Faeser has announced a top-level meeting in her ministry. She sees "that there is still a need for action, and that's why I will now invite everyone involved to another refugee summit at my house," said the SPD politician on Sunday evening on the ZDF program "Berlin direct".
She will send out the invitations this week, "because I think we have to do everything we can to relieve the municipalities in a joint effort." She did not give a date for the meeting.
The head of the Union faction had previously called for a refugee summit between Chancellor Olaf Scholz (SPD) and the federal states. In October, Interior Minister Faeser met with state and local government representatives for a top-level meeting on the subject of refugees.
Representatives of the federal states and local authorities have repeatedly warned of the increasing number of refugees becoming overburdened. Faeser assured ZDF: "We have already done a lot." The federal government has made "well over 300" federal properties available and is helping financially very strongly.
"We gave 3.25 billion for the municipalities for the last year alone. We have already made 2.7 billion available for the new year. But we are also urging the states to pass on this money one-to-one, which is not the case in every state." (dpa)
To home page
Source: Tagesspiegel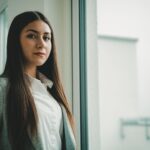 I have been working in the news website industry for over 4 years now, first as a reporter and then as an editor. I enjoy writing about politics news and am also an author. I try to cover a lot of different angles when it comes to my articles so that readers can get a well-rounded understanding of the story.