The AfD celebrated its tenth anniversary on Monday evening in Königstein, Hesse, with declarations of war on its political opponents and the renewed emphasis on wanting to participate in government in Germany in the future.
Co-party leader Alice Weidel said in her speech that one had become a fixture in just a few years. "We are the thorn in the flesh of the established." Co-boss Tino Chrupalla shouted in the hall: "We came to stay, dear friends, and we will!"
Around 300 party members gathered for the event in the "Encounter House" in the Taunus health resort north-west of Frankfurt (Main).
Weidel and Chrupalla confirmed that it would not be unrealistic for the AfD to participate in government in the foreseeable future and referred to the upcoming state elections in Saxony, Thuringia and Brandenburg in 2024, where their party is sometimes the strongest in the polls. Nobody can ignore this clear will of the voters in the long run, said Weidel.
According to estimates by the police headquarters in West Hesse, around 700 people protested against the meeting in front of the hall. Associations, unions and parties had called for a counter-rally.
Some participants in the AfD event had to make their way in the direction of Halle, accompanied by police escorts, yelling "Nazis out" and "Get lost".
Among other things, the demonstrators had Ukraine and rainbow flags with them. Signs read "Human rights, instead of right-wing Nazis" and "Stand up in solidarity against the right-wing agitation of the AfD". (dpa)
To home page
Source: Tagesspiegel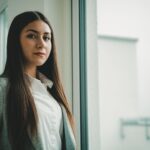 I have been working in the news website industry for over 4 years now, first as a reporter and then as an editor. I enjoy writing about politics news and am also an author. I try to cover a lot of different angles when it comes to my articles so that readers can get a well-rounded understanding of the story.