The magazine "Der Spiegel" reports on a party donation that the CDU received from Deutsche Vermögensberatung AG (DVAG). The magazine quoted the financial service provider as saying that the large donation of 100,000 euros was "handed over to Friedrich Merz in his function as party chairman".
In what form the money flowed and whether this happened during a meeting between the CDU leader Friedrich Merz and the DVAG board member and association lobbyist Helge Lach on March 14, DVAG did not want to say. This is of "no relevance". A CDU spokeswoman confirmed the meeting between Merz and Lach to "Spiegel".
Explosive about the donation: Merz and his CDU/CSU parliamentary group recently made a small inquiry in the Bundestag, which controversially dealt with a ban on commissions for investment advice, which is currently being discussed at EU level.
Financial service providers presumably have an interest in the ban not coming about because it threatens their business model.
At the request of the "Spiegel", the DVAG and the CDU denied a connection between the donation and the request. Both emphasized that DVAG regularly donates to various parties. (tsp)
To home page
Source: Tagesspiegel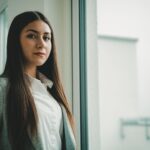 I have been working in the news website industry for over 4 years now, first as a reporter and then as an editor. I enjoy writing about politics news and am also an author. I try to cover a lot of different angles when it comes to my articles so that readers can get a well-rounded understanding of the story.