The FDP member of the Bundestag, Nicole Bauer, is apparently being investigated on suspicion of tax evasion. The Bundestag lifted her immunity on Thursday. The committee for election verification and immunity had previously recommended granting "approval for the execution of judicial search and seizure orders against the member of the German Bundestag Nicole Bauer".
According to information from the Tagesspiegel, the public prosecutor's office in Landshut had applied to the Federal Ministry of Justice for the immunity to be lifted. The public prosecutor's office declined to comment on the investigation. The "Mediengruppe Bayern" initially reported on the suspicion of tax evasion, this was confirmed to the Tagesspiegel. For legal reasons, public prosecutor's offices do not provide any information on possible tax crimes, they are subject to special confidentiality.
Therefore, it was not publicly known whether a search had already taken place at the deputy's premises on Thursday. Police authorities in Bavaria did not want to confirm or deny this. However, the meeting of the Bundestag's immunity committee was brought forward to the morning. In previous cases, a search usually took place immediately after approval by the Bundestag.
FDP does not want to comment on the process
According to the Bavarian FDP state association, it is a "private matter". The parliamentary group did not want to comment further on the process either. Bauer has been a member of the Bundestag since 2017. In the 2021 federal election, she achieved the second best first vote result in her constituency and entered the Bundestag via the state list. According to "Bayerischer Rundfunk", she had received the best first vote result from the FDP Bavaria.
Bauer is women's policy spokeswoman for the FDP parliamentary group and has so far appeared with issues related to her specialist area. She is a member of the family committee and the economic committee, since 2010 she has been a member of the FDP and the Young Liberals, since 2013 she has been a member of the state board of the FDP Bavaria, and also district chairwoman of the FDP Niederbayern. She is mother of one child.
Source: Tagesspiegel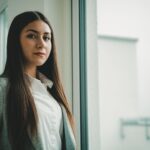 I have been working in the news website industry for over 4 years now, first as a reporter and then as an editor. I enjoy writing about politics news and am also an author. I try to cover a lot of different angles when it comes to my articles so that readers can get a well-rounded understanding of the story.