When Karl Lauterbach appeared before the German Bundestag on Friday morning, he wanted to forestall the criticism. The health minister knows that his care reform is controversial. After his speech, the Bundestag will nevertheless decide on the reform. "I know this law is not a perfect law. We'll keep going," he says soothingly.
Lauterbach has already announced further changes in the Care Act for the coming year. Not everyone agrees, however, as to whether the current law deserves the name reform.
Long-term care insurance will spend around seven billion euros more on long-term care in the coming years. Among other things, outpatient benefits in kind will increase by five percent in 2024. These are the subsidies that people in need of care receive for the nursing service when they are looked after at home. Depending on the level of care, there was previously between 724 and 2095 euros per month. From next year, insurance will pay up to 104 euros more.
More money for outpatient care
The nursing allowance will also increase by five percent. Those in need of care can freely dispose of this money. They usually pass it on to relatives, who use it to buy diapers, for example, or to compensate for loss of earnings caused by the care. The care allowance has not been increased since 2017, and from 2024 there will be between 14 and 40 euros more per month, depending on the degree of care.
In 2025 there is to be a further increase of 4.5 percent in both funds, and in 2028 the benefits are to be adjusted to the inflation rate of the three previous years.
New: a flexible relief budget
Shortly before, the coalition had agreed on the introduction of a flexible relief budget on Wednesday. From mid-2025, people in need of care should be entitled to almost 3,500 euros a year. They have this money at their disposal, their relatives can use it, for example, to take a break and pay for so-called stand-in care as a substitute.
"It is disappointing that the announced care reform has once again been delayed in this way"

Klaus Holteschek (CSU), Bavarian Minister of Health
Or have the person in need of care cared for in an inpatient short-term care facility. These options already existed before, but divided into two different services and associated with higher bureaucratic hurdles.
Higher grants for people in nursing homes
The surcharges for people who are treated as inpatients should also increase. How much depends on how long the person concerned has been living in the home. The increase is greatest for less than a year, instead of five, 15 percent will be subsidized from next year. In the other stages there are five percent more.
This is how the reform is funded
In just a few weeks, from July 1st, those subject to social security contributions will pay more money. The care contribution generally increases by 0.35 percent. How many more individual contributors will have to give up in the future depends on how many children they have. Childless people, for example, will pay 2.3 percent in the future, people with one child 1.7 percent and those with two children 1.45 percent. This should bring in around 6.6 billion euros more per year for social security.
What's the criticism?
The associations agree: the increase comes too late and is too low. "You can't really call it a reform," says Christine Vogler, President of the Nursing Council, to the Tagesspiegel. She would have preferred a performance increase of ten, not five percent. The social association VdK even says: It should have been at least 16 percent, and that already this year.
There is also a lot of criticism of the law from the Union. "It is disappointing that the announced care reform was once again postponed in this way," said Bavarian Minister of Health Klaus Holteschek (CSU).
There are almost five million people in need of care in Germany. A current study by the VdK shows the deficits in care: 93 percent of them have not yet found access to day care – and 62 percent have not even found a nursing service.
Source: Tagesspiegel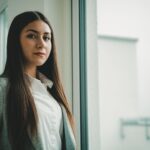 I have been working in the news website industry for over 4 years now, first as a reporter and then as an editor. I enjoy writing about politics news and am also an author. I try to cover a lot of different angles when it comes to my articles so that readers can get a well-rounded understanding of the story.