Deutsche Bahn customers also have to prepare for numerous delays and train cancellations on Tuesday. The GDL union continued its strike at Deutsche Bahn.
Similar to the first day of the strike, Deutsche Bahn expects to be able to maintain the range of long-distance services with around 30 percent, in regional traffic an average of around 40 percent. "We will continue to offer our stable basic offer on the second day," said a DB spokeswoman on Tuesday morning.
As on Monday, travelers have to be prepared for numerous train cancellations and delays. The strike also continues in freight transport. The labor dispute should end at 2 a.m. on Wednesday night. Deutsche Bahn assumes that traffic will normalize again in the course of this day.
However, there are major regional differences. While only 10 to 15 percent of the trains run in strike centers such as Saxony, Saxony-Anhalt and Thuringia, about every second train runs on the Munich S-Bahn.
In the wage conflict, the union is insisting on a wage increase of 3.2 percent as well as a corona bonus of 600 euros and better working conditions. The railway offers 3.2 percent more wages, but wants to implement the levels later and a longer term. The railway had recently offered to negotiate a corona premium, but so far has not given an amount. GDL boss Claus Weselsky declined the offer and spoke of one "Nebelkerze".
The replacement timetable for long-distance and regional traffic can be found in the timetable information on bahn.de and in the DB Navigator app and is continuously updated according to the company. Information on this is also available from the free strike hotline on 08000 99 66 33. (dpa, Reuters, AFP)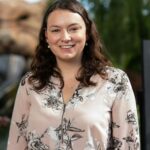 I am a technology author with 8 years of experience in journalism. My writing covers the latest technology advancements and trends, drawing on my expertise in news journalism and social media platforms. I have contributed to major media outlets such as The New York Times, The Wall Street Journal, and Reuters.