The magic of Wimbledon suddenly lets Angelique Kerber play her best tennis again and has given her the most beautiful moment in a long time with reaching the quarter-finals. For Alexander Zverev, on the other hand, there is more of a curse over the lawn classic from London, the 24-year-old Hamburger has to wait there for his first quarter-finals.
Kerber won the generation duel against US teenager Coco Gauff on Monday in London surprisingly smooth 6: 4, 6: 4. This means that the 33-year-old Wimbledon winner from 2018 is among the top eight players in a Grand Slam tournament for the first time since then. Zverev made up a 0: 2 set deficit, but was defeated by the Canadian Felix Auger-Aliassime 4: 6, 6: 7 (6: 8), 6: 3, 6: 3, 4: 6.
"I enjoy my time here, it's so fun to play in front of you," Kerber said to the fans on Center Court after the game and emphasized: "This is such a magical place for me." The former number one Welt used the first match ball against Gauff after 1:16 hours. The 17-year-old last reached the quarter-finals at the French Open.
Kerber will meet this year's Australian Open semi-finalist Karolina Muchova from the Czech Republic in the quarter-finals this Tuesday, and she has won the two previous comparisons against the 24-year-old.
On the Center Court, after the successful last two weeks, Kerber's increased self-confidence was clearly noticeable by winning her tournament in Bad Homburg. Kerber was immediately in the match in the first duel with Gauff, the last remaining active Wimbledon winner in the field was the first player to keep her service to make it 4-2. With a forehand against the direction of movement, Kerber made the win of the first set perfect.
An immediate break in the second set avoided the fully offensive Gauff, but in the next attempt Kerber managed to get the advantage again. The 28th world ranking list, searching in vain for its shape in the first six months. believed in her chance and brought the unexpected success to the finish with an ace.
The so far so strong serve caused Zverev once again enormous problems in his match against Auger-Aliassime. Zverev made eight double mistakes in the first set, which he gave up after a 4-2 lead. Something similar happened in the second set against the 20-year-old Auger Aliassime, whom Zverev had defeated in the previous three comparisons. With a little luck, Auger-Aliassime fended off a set ball in the tie-break. Zverev dived the ball of the world number 19 in vain. after and a little later was behind with 0-2 sets.
In a 2-1 lead in the third set, Zverev slipped away nastily. He stayed where he was and grabbed his right knee, but was able to continue and actually saved himself in the fifth set, where the already 18th double fault cost him a break. After a short rain break, the world number sixth with difficulty prevented the 0: 3 under the roof and instead took a 3: 2 lead. But the consistency of the service was missing, after 4:01 hours Auger-Aliassime cheered. (dpa)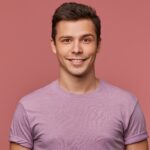 As an entertainment author with over 7 years of experience, I bring a diverse background to my writing. I have a proven track record in the journalism industry. My expertise extends beyond writing, as I have experience producing video content for websites and social media platforms, offering a well-rounded perspective on the entertainment world