After the UEFA ban on lighting the Munich arena in rainbow colors during the European Championship games, FC Bayern now wants to make its stadium shine brightly. On the occasion of "Christopher Street Day", the Allianz Arena will be illuminated for three hours on Saturday evening, he announced to the club.
With this, the German soccer record champions want to set "a globally visible symbol for tolerance as well as against homophobia and discrimination of all kinds", as it was said in a statement on Tuesday.
The lighting of the stadium in rainbow colors had become a controversial topic before the last German European Championship group match against Hungary because the European Football Union had rejected a request from the city.
The umbrella association had justified this with the fact that the application was politically motivated with a view to the Hungary game and proposed June 28 and July 3 and 9 as alternative dates to the city. However, this proposal was not implemented, the city of Munich and the German Football Association had announced an examination.
The background to the debate is a law that restricts young people's right to information about homosexuality and transsexuality in Hungary. The rainbow flag stands as a symbol for the acceptance and equality of people who do not identify with the traditional role model of men and women or other norms relating to gender and sexuality.
"FC Bayern would like to send out a clear signal once again that it stands for cosmopolitanism and diversity. There should be no place for discrimination and exclusion in sport or in our society, "said President Herbert Hainer from FC Bayern. The Munich captain Manuel Neuer had recently worn a captain's armband in rainbow colors at the national team's games.(dpa)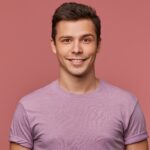 As an entertainment author with over 7 years of experience, I bring a diverse background to my writing. I have a proven track record in the journalism industry. My expertise extends beyond writing, as I have experience producing video content for websites and social media platforms, offering a well-rounded perspective on the entertainment world