A playmaker in the light: Bruno Fernandes, with a double, allowed Portugal to beat Uruguay (2-0) on Monday at the Lusail Stadium in Doha, and to qualify for the knockout stages. After a victory against Ghana (3-2) when they entered the competition, the Portuguese Seleçao is therefore at the top of group H with six points, ahead of Ghana (three pts), while Uruguay and South Korea (one point) bring up the rear.
The second qualifying ticket will be disputed next Friday at 4:00 p.m. between the three other nations of the group, and more probably between Ghana and Uruguay, who will face each other.
Pivotal game?
Monday evening in Lusail, in the largest stadium in the competition (88.622) filled for the occasion, the Portuguese may have won a pivotal match in their World Cup, by the performance of their attacking midfielder Fernandes.
The expectations placed around the Manchester United player (28) were high but not yet fulfilled, while the other star of the team, Cristiano Ronaldo plays less and seems less able to carry Portugal, at 37 years old. Above all, the two stars finally aligned, during the first goal of the meeting, a returning cross from Bruno Fernandes for Cristiano Ronaldo, who tried to touch the ball with his head … in vain.
Whatever, this goal allowed Portugal to force the padlock of Celeste, and the symbol is strong: the two teammates, who were said to be cold since the start with a roar of "CR7" from the Mancunian club, managed to combine and to silence rumors lending them an enmity harmful to the collective.
Revenge of Portugal
For the revenge of the round of 16 of the last World Cup, won by Uruguay (2-1), it was Fernandes who shone the most, scoring a second goal from the penalty spot, one of his favorite exercises.
Overall, Portugal have often mastered the game collectively, even rewarding their supporters with fine possession streaks, and appear to be gaining momentum in the competition.
Opposite, Celeste struggled and her attacking duo Darvin Nunez-Edinson Cavani was invisible. It was rather midfielder Rodrigo Bentancur who showed up, and who for a time embodied the sometimes excessive commitment of his team. La Celeste is now forced to beat Ghana to reach the round of 16.
Source: Europe1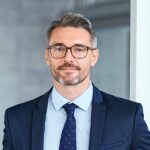 Brayden White, a veteran sports writer at Global Happening, brings his wealth of knowledge and expertise to the sports section. With over a decade of experience, he is committed to delivering high-quality coverage of the latest games and events.