"It is a great loss, for me, for his family first of all and for all of Italian football. I lose a brother, I was hoping for a miracle". Roberto Mancini expresses his pain the day after the death of his 'twin' Vialli in an interview conducted and disseminated by the FIGC. "We met, we talked, joked, he was always in a good mood and this kind of reminds me it solves – says the blue coach -. Our relationship was one of great respect, love, friendship. Luca was joy and he should be remembered like this ".
ANSA agency
Observer's tribute to Vialli, 'He scored goals even with his illness' – Football
An article also traces the way in which he dealt with his illness (ANSA)
From "Legend to Lion King", the world, especially across the Channel, pays homage to Gianluca Vialli. The English press in particular remembers the Chelsea manager and player with emotion, who died yesterday in London at the age of 58. In London where the former striker of Cremonese, Sampdoria, Juventus had his residence and where he was remembered as an unforgettable figure for the Premier League.
Starting from the Sun which dedicates the opening to the "death of a legendwith a selection of photographs and messages from the clubs he has coached and played for, while the Mirror describes him as 'Chelsea's Lion King'. The Times also hails 'The energetic Chelsea and Italy forward you replace ' Ruud Gullit as manager at Stamford Bridge and guided the club to five trophies. Gianluca Vialli was one of the best strikers in Europe and contributed to the victory of Euro 2020 at Wembley".
For the Daily Mail "if we wanted to sum up Vialli's career we could do it with that moving hug after the victory in the final of the 2021 European Championship – in that hug with Roberto Mancini there was the love and friendship between two brothers from different mothers who lived a huge chunk of their lives together.Gianluca – one of the few men to hold the position of player-manager at a top club during his time with Chelsea – might have been a prickly and snobbish man, but he was full of heart and emotion".
In turn, the Guardian recalls that "Vialli, who played for Chelsea during a stellar career before becoming the club's manager, has won everyone's hearts".
ANSA. it
Farewell to Gianluca Vialli, the family: 'His example will forever be in our hearts' – Specials
The 58-year-old former forward died in London after battling pancreatic cancer. The long career in photos. The funeral will be private on Monday 9 January in London. THE PROFILE. Last March interviewed by Alessandro Cattelan: 'Excited to find out what's on the other side'. The FIGC has ordered a minute's silence. The pain of Cremona, 'the city's mourning is proclaimed'. Fedez: 'You gave me so much'. Baggio:'Bring your beloved balloon on your celestial journey' © Ansa
"Gianluca was like a son to me, obviously without taking anything away from his mother who is suffering so much right now": to tell ANSA is Marianna Puolo, the mother of the coach of the national team, Roberto Mancini, remembering Vialli, who passed away yesterday at the age of 58. "Everyone knows of the strong bond that has always united my son to Gianluca, the pain we have inside is immense and I dare not imagine what his family members are feeling", adds Marianna. "We have followed Gianluca together with Roberto since his days at Sampdoria, we have practically seen him grow up, at the moment it is also difficult to find the words", continues Mancini's mother. "We are all saddened, it is really a difficult moment. In a short time my son has lost Gianluca, Sinisa (Mihajlovic, ed) and a dear childhood friend", concludes Marianna. Yesterday, as soon as she heard the news of Vialli's death, Stefania Mancini, the coach's sister, also greeted Gianluca with a post on Facebook: "Goodbye, great man and champion, we will miss you".
"In these moments I'm not very comfortable talking, especially about Luca who, together with Roberto Baggio, was undoubtedly the example most important thing I had as an eighteen-year-old when I arrived at Juventus". It is the touching memory of Alessandro Del Piero who wanted to pay homage to Gianluca Vialli during the broadcast on Sky 'Calciomercato – The original'. "It was a Juve full of many players – says Del Piero – with many champions, but the two of them, who came from winning the UEFA Cup, and for what they represented in the national team and for the forwards in general, were number nine and number ten par excellence". Then he adds: "They were enormous for me, Luca in particular became my captain and that's how I want to remember him, that's how I always called him, even lately. He was on the pitch and off the pitch. It was the first time, when I was attached to the first team and he invited me to eat with everyone in Turin. Luca had a reassuring, decisive voice, a character who inspired not only confidence but also charisma, determination, the desire to stick out his chest and face any kind of challenge, regardless of the fact that it might seem insurmountable".
Source: Ansa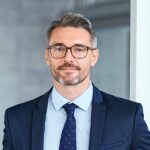 Brayden White, a veteran sports writer at Global Happening, brings his wealth of knowledge and expertise to the sports section. With over a decade of experience, he is committed to delivering high-quality coverage of the latest games and events.