It's all downhill from here. There hasn't been much at HSV that you could rely on in recent years, but there was one constant: promotion was lost in the second half of the season. In the first second division year, the team fell from first place to fourth place. In the second year from second to fourth place and in the third year again from one to four.
Only last season did the crash turn into stagnation – HSV was third after the first and second half of the season and then failed in the relegation. The second half of the season is not that of HSV. And so it is only understandable that the nervousness before the start of the second half of the season on Sunday against Eintracht Braunschweig is great. With Tim Leibold, an ex-captain has left the current second in the table, with Sonny Kittel, another former top performer is about to drop out. Can this go well?
Coach Tim Walter is definitely under pressure. His first year was unusual for an HSV coach: he wasn't fired. And the third place was the best placement in the second division. But that will no longer be enough. Walter and HSV have to move up. The Hamburgers have probably been disconnected from the top flight of German football for decades – to which the club still secretly counts a bit.
But with every year in the second division, it becomes more difficult to raise money, strength and motivation to even play for promotion. Not to mention the declining appeal for fans and players. If the leap into the first division does not succeed again this season, not only Walter will be gone. Sports director Jonas Boldt and President Marcell Jansen will also be up for debate again. Both have already had to fight for their jobs this season – only success can keep them going.
The Hamburgers must succeed in staying internally focused and closed. And Tim Walter has to manage to stabilize the team. If the start of the second half of the season fails, the memories of the downward spiral of the past few years will quickly come back. HSV cannot afford another year in the second division.
Source: Tagesspiegel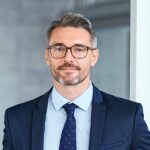 Brayden White, a veteran sports writer at Global Happening, brings his wealth of knowledge and expertise to the sports section. With over a decade of experience, he is committed to delivering high-quality coverage of the latest games and events.