It will probably be a precision landing. Around 1,500 tickets for the derby between Hertha BSC and 1. FC Union were still available on Tuesday; 1000 on Thursday and 800 on Friday morning. In all probability, Hertha will be able to report a full Olympic Stadium again on Saturday afternoon. As always with the derby outside of Corona times.
But it has never taken so long for all the cards to be gone. Maybe it's the uncomfortable January weather. Or during the school holidays in Berlin. Or the current state of Hertha BSC. It's anything but inviting.
Two games, two defeats, 1:8 goals: That is the record of coach Sandro Schwarz's team this year. On Saturday (3.30 p.m., live on Sky) frustration meets desire. Union won both games in 2023 and fought back to second place after the tormented end of the year. In other words: Hertha BSC has a highly demanding task ahead of it.
So the derby at the wrong time? On the contrary. "It comes at exactly the right time," says Sandro Schwarz, "because you have a huge opportunity to turn the mood around. It's an emotional game, we want to broadcast that."
The team can show that they understand what is at stake. She can catch her fans again and take them with her. She can make up for a lot with a win that nobody is expecting at the moment.
But how is that supposed to work? How is a team that has shown in the first two games of the year that they cannot function as a team that collapses at the slightest resistance, how is it going to hold up against a team that now functions as reliably as the Japanese railways?
6
various Hertha coaches sat on the bench in previous derbies in the Bundesliga. At Union it was only Urs Fischer.
Union fell 1-0 down in both matches – at home against Hoffenheim and in Bremen – and still won both in the end. That's how resistance works. Hertha, on the other hand, have not once managed to turn a match from behind this season. 0:1 was more likely to be followed by 0:2 and often enough 0:3.
Before Hertha's team line-up is read out in the Olympic Stadium, the supporters are traditionally asked to get ready "for Berlin's number one soccer team". It would be nice. Since Union was promoted to the Bundesliga in 2019, the balance of power in Berlin football has been reversed. Gradually at first, then more and more obvious.
The challenger has become the hunted. Union is second (behind Bayern), Hertha second from behind (in front of Schalke). "This is a team that has long since perfected its processes," says Schwarz about the competitor from the south-east of the city. Hertha has lost the last four derbies against Union. The last victory dates from December 2020. The coach at the time was Bruno Labbadia.
Since then, Pal Dardai, Tayfun Korkut, Felix Magath and now Sandro Schwarz have followed. Urs Fischer, who sat on the bench at all Bundesliga derbies at Union, had to deal with six different coaches on the Hertha side.
Union embodies everything that Hertha would like: calm, security, continuity. A clear plan. Hertha's team, on the other hand, is still looking. A lot of what worked under black didn't work anymore recently. "For us it is important to find our game again, the basics, the basic virtues," he says. "We have to have this self-confidence, that we also have strengths, that we don't want to hide ourselves."
And yet the expectations of Hertha are low, especially after the team's two most recent appearances, which left many question marks. So far, the appendix has proven to be exceptionally patient; but everyone at the club knows that a performance similar to that against Wolfsburg can change the mood for good. "We are aware of the importance of the game," says coach Schwarz. Nevertheless, one should not concern oneself with what will happen if things go wrong.
"You have to accept the situation, you have to accept it fully, you have to accept it positively, fully," says Fredi Bobic, Hertha's sporting director. "The decisive thing is: attitude, full on and banging it all out." Then it will also work with the fans.
Source: Tagesspiegel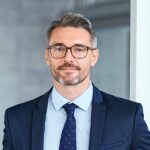 Brayden White, a veteran sports writer at Global Happening, brings his wealth of knowledge and expertise to the sports section. With over a decade of experience, he is committed to delivering high-quality coverage of the latest games and events.