Basketball Bundesliga club Alba Berlin is going into the Euroleague home game against French runners-up AS Monaco on Wednesday with new worries.
"It looks like Maodo Lo and Ben Lammers can't play," said coach Israel González on Tuesday. National player Lo's knee pain has worsened, while Lammers is suffering from groin problems.
Gonzalez will therefore have to rebuild again. Jaleen Smith and, more recently, Malte Delow could fill the gap that Lo's absence would leave. "Both are capable of playing this position. It's good that we have players who can play in several positions," said González.
Above all, it will be important to start the game well. Most recently, Alba had problems there again and again, often running after a deficit at first. "We're working on it, especially in the Euroleague the opponents have a lot of quality. But we have to work on our energy level," said the Alba coach.
We definitely don't want to be last. We still want to win a few games.

Louis Olinde
Alba is currently penultimate in the premier class. The chance of a playoff place is therefore only small. "We know this. That's why we want to learn from the best in the Euroleague. Then we'll see what comes out of it," Gonzalez said. At least the last place should be avoided. "We definitely don't want to be last. We want to win a few more games," said winger Louis Olinde.
But against Monaco it should be difficult. The French are currently fifth in the table and on course for the playoffs. "They have very, very strong players individually. And with Mike James probably one of the best players in the Euroleague," said Olinde. James is currently the second best scorer in the Euroleague.
Hope gives Alba the narrow 89:92 bankruptcy from the first leg. There, the Berliners lost against the French trained by ex-Alba coach Sasa Obradovic at the last second. "We're trying not to put any pressure on ourselves. But there's a lot in it," said Olinde optimistically. (dpa)
Source: Tagesspiegel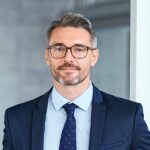 Brayden White, a veteran sports writer at Global Happening, brings his wealth of knowledge and expertise to the sports section. With over a decade of experience, he is committed to delivering high-quality coverage of the latest games and events.