First win against Munich in the Euroleague: Alba Berlin gains momentum and self-confidence
Maodo Lo prepared his opponent. Nick Weiler-Babb knows Alba Berlin's playmaker from many duels and from the German national team and expected a threesome. But Lo sprinted in the direction of the basket, caught two players from Munich – and passed the free-standing Yanni Wetzell. With a shot a second before the end, Alba won the game against rivals Bayern Munich 76:75 – for the first time in the seventh Euroleague duel.
In terms of the table, the result does not mean much for the two German participants. Alba improved with the eighth win of the season to the penultimate place, but has no more chances for the play-offs like the Munich, who are only slightly better placed.
But the success was enormously important for the mental state of the Berliners. Most recently, Alba had lost in the cup semifinals and in the league against Bayern and in general the team has been dragging itself through a valley for weeks. "The games against Munich are always very close," said Lo. "Today it was only a point difference and I'm relieved that we won."
However, Alba does not have much time to celebrate the victory. From Munich we went straight on to Ludwigsburg, where the next Bundesliga game is scheduled for Sunday (6 p.m., Magentasport). "After the wins against MBC and Bayern, we also want to win the third away game this week," said Malte Delow. "In the BBL it is very important for us not to lose any more games if possible in order to keep up with Bonn and stay at the top of the table. We have to mobilize all our strength again."
Source: Tagesspiegel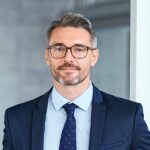 Brayden White, a veteran sports writer at Global Happening, brings his wealth of knowledge and expertise to the sports section. With over a decade of experience, he is committed to delivering high-quality coverage of the latest games and events.