Former world champion Alexander Povetkin was outraged by the words of the Ukrainian Oleksandr Usyk, who openly calls Russia a terrorist state. The Russian Knight, who stubbornly supports the war in our country, condemned our compatriot for his words about the Russian Federation and did not believe in their sincerity.
Povetkin stated this in an interview with Sport-Express. He admitted that he had stopped communicating with Usyk, and also said that he asked the Ukrainian during the meeting. At the same time, the former boxer and Z-patriot added that "you can't talk like that" about Russia.
"How I reacted … Not too positively. I know him in general from the other side. I think he had no choice, or they pressed him so that he could not say otherwise. Honestly, I don't know. I can't say anything bad about him, and what he said – you can't say that. During a meeting with Usyk, he would have asked why he thinks so about Russia and why he has such an attitude. But that's all, we don't have any communication. We talked, "Povetkin said.
Earlier, former world heavyweight champion Grigory Drozd said that his compatriot would like to "deal" with Usyk because of his statements about the aggressor country. Ukrainians ridiculed Povetkin for this intention.
Usek's wife, Ekaterina, said that Povetkin contacted her husband after the start of the Russian invasion of Ukraine. A boxer from the Russian Federation began to tell our champion that "something is wrong in Ukraine." The athlete himself from the aggressor country, talking about the call to Usyk, used the Kremlin stamp about "eight years in the Donbass."
As GLOBAL HAPPENINGS reported, Oleksandr Usyka was seen in the Kiev-Pechersk Lavra on March 29, the day when the monks of the Moscow Patriarchate must leave the territory of the reserve.
Source: Obozrevatel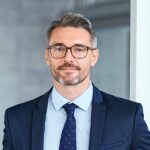 Brayden White, a veteran sports writer at Global Happening, brings his wealth of knowledge and expertise to the sports section. With over a decade of experience, he is committed to delivering high-quality coverage of the latest games and events.