Veronika Stepanova, who let slip why the Russians are stealing washing machines in Ukraine, expressed confidence that the vast majority of countries and inhabitants of the planet support the Russian Federation in the war with Ukraine. The 22-year-old skier and fan of dictator Vladimir Putin also described the Kremlin leader as a person of a different scale than European politicians.
Stepanova wrote about this in her Telegram channel, reacting to the publications of Western media with her statements in support of the President of the Russian Federation. She added that Europeans and Americans are allegedly fond of Putin, Russia has "its own way", and "two-thirds of the planet is on our side."
"22-year-old athlete publicly supported Putin!" And who, excuse me, should I support? Scholzo? Macron? Personalities are completely different. My own impressions, in particular, from the meeting. But this is a huge number of people and in the West it is absolutely clear. I'm not going to be a deputy – I have completely different plans. But it is wrong to be silent, having typed water in your mouth. We have our own way and there is nothing to be ashamed of talking about it out loud. Two-thirds of the planet is on our side – the remaining third will soon also wake up from the fumes," the Z-patriot said.
Note that Veronika Stepanova is included in the list of Russian athletes who do not meet the criteria for admission to international competitions. She also took pride in being banned from tournaments "for supporting the president."
Recall that the IOC recommended that international federations remove from competitions Russian athletes related to the Russian army and law enforcement agencies, as well as from team sports. After that, the Cabinet of Ministers of Ukraine decided to boycott tournaments with the participation of aggressors.
In response, the representative of the Russian Foreign Ministry, Maria Zakharova, transferred to the West all the crimes of Russia. A traitor to Ukraine and the wife of Dmitry Peskov, Tatyana Navka, called the IOC decision the desire of the West to wipe Russia off the face of the earth.
As GLOBAL HAPPENINGS reported, self-proclaimed President of Belarus Alexander Lukashenko called the IOC decision an abomination.
Source: Obozrevatel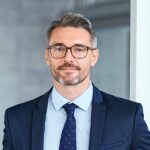 Brayden White, a veteran sports writer at Global Happening, brings his wealth of knowledge and expertise to the sports section. With over a decade of experience, he is committed to delivering high-quality coverage of the latest games and events.