While it is already one of the main players in the field of virtual reality, Facebook also wants to enter the augmented reality market. The social network had already announced the development of AR glasses.
But while waiting for the development of these AR glasses, Facebook is launching its first connected glasses. Designed in partnership with Ray-Ban, this product (the Ray-Ban Stories) does not offer augmented reality. Instead, it lets you take first-person photos and videos, listen to music and podcasts, or take calls.
These glasses are available in the US, Australia, Canada, Ireland, Italy, and the UK, starting at $ 299, and 20 styles of glasses are available. At the moment, it is not yet known when the product will be available in France.
More than just a gadget, Facebook presents Ray-Ban Stories as a fashion item. And in addition, the partnership with EssilorLuxottica, the house of Ray-Ban glasses, is multi-year, which suggests that other products will still arrive.
Facebook is preparing the ground for its future AR glasses
Of course, many people might be reluctant to wear "Facebook" glasses. But the social network ensures that all measures have been taken to protect the privacy of users, and that of others.
When the two cameras of these glasses take a photo or video, an LED light activates, in order to signal to others that the image capture is in progress. Facebook thus ensures that its product will not be used for espionage purposes. Note also that Ray-Ban Stories can only take 30-second videos.
The user starts capturing photos or videos by pressing a button on the mount. He can also invoke a voice assistant and then ask it to capture a photo or video. Indeed, the RayBan Stories also have several microphones. These microphones allow you to invoke the assistant, but also to make calls without having to touch your phone.
"Beamforming technology and a background noise cancellation algorithm deliver an enhanced calling experience as you would expect from a dedicated headset.", adds the social network.
Your photos and videos will not be used to target ads on Facebook View
In addition to having launched these Ray-Ban Stories glasses, Facebook is also launching a new application called Facebook View. It is this app that makes the link between your glasses and your smartphone.
From Facebook View, you can export your images to other social networks, including those that do not belong to Facebook. "We will not access your media without your consent and we do not use the content of photos and videos captured with Ray-Ban Stories and stored in Facebook View for personalized advertising. If you share your multimedia content with another application, the conditions of that application apply », specifies the company.
In other words, as long as your photos are on Facebook View, privacy is assured. On the other hand, when you export an image to a social network, it will be treated like any other image on this social network (according to the privacy policy of the social network).
Finally, it's worth noting that Facebook and Ray-Ban glasses have an "off" button that you can use to make sure the camera isn't filming and the microphones aren't recording.
An important launch for Facebook
If these Ray-Ban Stories glasses remind you of anything, it's because Facebook's strategy is similar to Snapchat's. Snap has been offering Spectacles eyewear that shoot first-person videos for years. Then, the company ended up launching augmented reality glasses.
For Facebook, augmented reality is a very important area. Indeed, the number one of social networks has missed the turn of smartphones. And today, the business relies on Apple and Google, which set the rules for iOS and Android.
Mark Zuckerberg is convinced that in the coming years, augmented reality glasses will replace smartphones. And Facebook's goal is certainly that when that moment arrives, the company will have its own platform, but no longer depend on Apple (which could also launch AR glasses) and Google.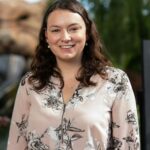 I am a technology author with 8 years of experience in journalism. My writing covers the latest technology advancements and trends, drawing on my expertise in news journalism and social media platforms. I have contributed to major media outlets such as The New York Times, The Wall Street Journal, and Reuters.