After the imposition of sanctions, the Russians were left without modern equipment and software, but the government of the Russian Federation found a way out
Apple products will soon reappear on the shelves of Russian stores / Photo: REUTERS
Russia legalized the sale of certain types of products without the permission of the copyright holder, manufacturer or dealer to import into Russia.
: Russians through the court demand to return money for Apple equipment
In other words, the government has legalized the smuggling of foreign equipment, which means that iPhones and other sanctioned gadgets will go across the border with Belarus (and maybe with other friendly countries).
"The purpose of this mechanism is to satisfy the demand for goods containing the results of intellectual activity. Until now, they could not be sold on the territory of our country without the permission of the copyright holder," this is how the Russian government explained piracy of the 21st century.
The signed resolution concerns goods that contain the result of intellectual activity. These include software, music, films, literature, and inventions.
By the way, after the imposition of sanctions, Apple equipment has risen in price in Russia by 142 percent! They are now asking crazy money for a MacBook – you can buy a car.
Source: Segodnya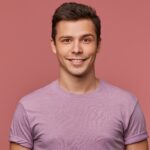 As an entertainment author with over 7 years of experience, I bring a diverse background to my writing. I have a proven track record in the journalism industry. My expertise extends beyond writing, as I have experience producing video content for websites and social media platforms, offering a well-rounded perspective on the entertainment world