Russia imposed sanctions on Mark Zuckerbreg: what is forbidden to the founder of Facebook
Earlier, Zuckerberg's company Meta in Russia was recognized as extremist and blocked.
Mark Zuckerberg will no longer be able to walk around Moscow / Photo: google.com
The Russian authorities, in response to Western sanctions, are expanding their own list of objectionable individuals. A list of 29 people was announced today, including Meta CEO Mark Zuckerberg.
Anyone on the sanctions list is banned from visiting Russia indefinitely, so the Facebook founder will no longer be able to visit Red Square, or worse, relax in local resorts.
Recall that earlier in Russia, Meta was recognized as an extremist organization and banned its activities in the country.
The social networks Facebook and Instagram were blocked, but the Whatsapp messenger remained working, although it belongs to an American company.
Interestingly, Russian users demanded a billion dollars in compensation from Meta for blocking Instagram, despite the fact that Russia itself banned the social network.
Source: Segodnya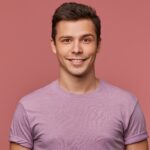 As an entertainment author with over 7 years of experience, I bring a diverse background to my writing. I have a proven track record in the journalism industry. My expertise extends beyond writing, as I have experience producing video content for websites and social media platforms, offering a well-rounded perspective on the entertainment world