No one will know about abortion or drugs: Google will delete data from visits to clinics
Google will recognize when you've visited abortion clinics or drug treatment centers and erase the visits from your location history – this is the company's new policy
Google will automatically remove your location data after visiting clinics / Photo: freepik.com, www.cnet.com
Google recognizes when you've been to abortion clinics or drug treatment centers, but now these visits will be removed from your location history.
We also wrote that FIFA is using artificial intelligence at the 2022 World Cup to detect offside. Google has established a new protocol to protect user privacy: automatically deleting visits to abortion clinics and other important medical facilities from location history. He will take effect in the coming weeks.
This change will only affect those who are signed in to a Google account and have Location History enabled, which is disabled by default. Google's automatic removal policy, as explained in a company blog post, applies not only to abortion clinics, but also:
to visit shelters for victims of domestic violence,
addiction treatment centers
plastic surgery clinics.
Although personal location data may someday be protected by future nationwide privacy laws. But users can manually delete their location history by following Google's instructions.
Please note that disabling location history does not delete previous activity, which must be removed manually. Even after you turn off location history, other Google apps and services, such as search and maps, may still store your location.
We also wrote that Apple's CarPlay will help you buy fuel directly from your car.
Source: Segodnya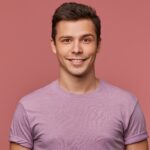 As an entertainment author with over 7 years of experience, I bring a diverse background to my writing. I have a proven track record in the journalism industry. My expertise extends beyond writing, as I have experience producing video content for websites and social media platforms, offering a well-rounded perspective on the entertainment world