The e-Ink readers will undoubtedly be one of the gifts that will be found the most under the Christmas tree in 2022. There is no question here of discussing the debate between paper books and e-readers. In our opinion, the two formats meet different needs and profiles. However, the reader has an undeniable advantage: it allows you to transport an entire library in a compact format. They also have a battery life of up to 10 weeks, which is perfect for nomads.
The advantage of e-readers is their e-Ink or e-Paper screen. These display technologies work on the same principle: we have a substrate, pigments and electric current. By applying this current to certain areas, the pigment appears and remains visible until electric current is again applied to the same area to erase the pigment.
In other words, to display a page, an eReader only expends energy for a short time. Once the text and images are on screen, you can run out of battery – everything will stay in place and perfectly readable. This is why these devices have interstellar autonomy. These screens can be backlit or not, as desired. They reflect light in a natural way, with a rendering very close to paper – which is very restful for the eyes.
In use, reading on this type of screen has nothing to compare with reading on a backlit LCD or OLED screen. Ask the question around you, test one in store: after switching to a digital reader, it is rare that we go back to other solutions. Below, here is our comparison with the best e-readers of the moment.
The best e-reader 2022 ranking :
New Kindle 2022
Kindle Scribe
Kindle Paperwhite 2021
Kindle Oasis 2021
Vivlio Touch HD Plus
1- New Kindle 2022
The best e-Reader 2022
Now featuring a high-resolution 300 dpi display for sharper text and images, the new Kindle 2022 is the most compact and lightweight model in the range. It is therefore the best ally of the most avid readers because it slips right into the pocket. As always we are talking about an e-Ink screen that mimics the rendering of paper. An integrated LED illuminates the screen when it is too dark.
The tablet is also now equipped with a USB-C port and still has interstellar autonomy: a single charge will allow you to read your favorite books for six weeks. The 2022 model also has 16 GB of internal storage compared to 8 GB previously.
The brand assures that it is also made "from 30 to 75% recycled plastics and 90% recycled magnesium". The Kindle 2022 reader is available in two colors (black or denim) at a price of €99.99 for the version with advertisements, and €109.99 for the version without advertisements.
2- Kindle Scribe
The best e-reader 2022 for doodling
The Kindle Scribe combines the advantages of e-Ink paper (here with an ultra-premium screen called "Paperwhite" of 10.2″ and 300 dpi) and those of a graphic designer's tablet. The device is used with a stylus that allows you to take notes and draw directly on the screen.
The whole interface is adapted to this. You can create notebooks, journals and lists with many templates available (lined paper, checkered paper, bulleted lists, etc.). Your drawings and notes can be transferred to your other devices via web or email.
The reader is backlit with an adjustable brightness temperature. It charges via USB type C and offers a "autonomy of several months for reading and several weeks for writing; the premium stylus, on the other hand, requires no charging".
3- Kindle Paperwhite
The other best e-Ink e-reader 2022
Amazon waited 3 years before launching a new version of the best 2022 e-reader on the market: the Kindle Paperwhite 2021. This new version benefits from a larger 6.8″ screen with much thinner borders. It is equipped with adjustable backlighting in intensity but also in "heat". You can make this backlight more or less orange to rest your eyesight.
On the performance side, we have a next-generation e-Ink screen with an exceptional definition of 300 dpi and an anti-reflective coating that makes it even closer to paper – even in direct sunlight. The reader contains a new chip that allows page changes about 20% faster. The autonomy of the device is 10 weeks. The standard version is equipped with 8 GB of storage space – more than enough to store thousands of books.
The device is equipped with a USB type C port to save you from multiplying cables and chargers. This best e-reader is waterproof, so you can safely use it at the pool or on the beach. Note that a "Signature Edition" version also exists with 32 GB of internal storage, wireless charging, and automatic brightness adjustment. You can discover his complete test here.
4-Kindle Oasis
The best e-Ink e-reader 2022 at Kindle to download books absolutely everywhere
You don't know which e-reader to choose in our comparison, you swear by the best? You'll love the Kindle Oasis 2021. In terms of performance, it's clearly the best 2022 eReader. The screen is even bigger than the Paperwhite (7″) with still this exceptionally detailed definition of 300 dpi. The e-Ink screen is backlit.
You can manually adjust the brightness or let built-in sensors pick the right light level. You can also adjust the light temperature for a very relaxing effect on the eyes. Note that the backlight of this electronic reader is the most powerful of all Kindle readers thanks to a set of 25 LEDs (compared to 17 for the other models).
Autonomy is again about ten weeks. It benefits from the same performance improvements as the Paperwhite. The device is available in 8 GB and 32 GB versions. If you choose the most expensive model, you will be entitled, in addition to WiFi connectivity, to a cellular connection which will allow you to download books and newspapers wherever you are. . The Oasis e-reader is waterproof (IPx8) so you can continue reading in the bath or by the pool.
5- Vivlio Touch HD Plus
The best e-Reader 2022 Made in France
If Amazon (Kindle) and Fnac (Kobo) are well placed in this best e-reader comparison in 2022, other brands manage to hold their own. This is the case of Vivlio, a French company which has decided to come rub shoulders with the giants. With the Touch HD Plus eReader, the frenchy manages to offer an interesting alternative to small e-readers from Amazon and Fnac. The Touch HD Plus incorporates a 6-inch screen with a resolution of 300 pixels per inch, like Amazon's Paperwhite.
This screen is also distinguished by its backlight SmartLight which adjusts the brightness and colors according to the reader's needs. Its slightly rounded design is not displeasing either – it even gives it a little touch of originality. Add to this that it has 16 GB of storage when most competitors are content with 8 GB for the standard model. If you don't know which e-reader to choose, the Vivlio Touch HD Plus is available at 150 euros. It's a great alternative to the Kindle Paperwhite.
6- Vivlio Color
The best 2022 e-reader in color
Most e-Ink readers on the market can only display monochrome. But there are exceptions like the Vivlio Color, a tablet itself Made in France. The device offers a 6″ e-Paper screen capable of displaying up to 4096 different colors, all in a definition of 1072×1448 pixels at 300 dpi. The panel is backlit so that you can use this reading light even at night or in the dark.
However, we remain on a durable product with an autonomy of one month. It has 1 GB of RAM, 16 GB of internal storage expandable via microSD card – and the whole thing runs on Linux, which will allow hackers to have fun pushing customization between two books and comics as far as possible.
7- Vivlio Inkpad 3
The best large-format e-Ink e-reader 2022
Never two without three: Vivlio is once again positioned in our comparison of the best e-readers in 2022! If we had to sum up the Vivlio Inkpad 3 simply, we would say that it is a Touch HD Plus e-reader in a larger format. Vivlio here takes the excellent ingredients of its 6-inch e-reader and stretches it into an 8-inch format.
The format, the design, the display comfort (300 dpi resolution), Vivlio takes up everything that makes the success of the Touch HD Plus. The handling is still as pleasant and the great lightness of the reader allows prolonged reading. The only regret if you don't yet know which reader to choose in this comparison: it is not waterproof. The Vivlio Inkpad 3 is available from 200 euros.
Conclusion: how to choose the best e-reader for Christmas?
E-readers are very popular devices in 2022. Just look around – on public transport or on the beach, for example. However, with many models available in 2022, it is easy to get lost to the point that you no longer know which e-reader to choose. What you need to know is that you will enjoy the passage on any device, as long as it is equipped with one of these e-Ink screens.
The technology is indeed very different from the usual screens. We are on a pleasant system with or without backlighting. The rendering is natural, almost like normal paper, which is very relaxing for the eyes. The e-Ink also has another rather extraordinary advantage: these screens only consume energy when you "turn" the page. The rest of the time, they can permanently display the same information even when disconnected from their energy source.
All e-Ink digital readers deliver the same eye-resting effect. This is why we advise you to start with the first price available – the cheapest models are around 70 euros – to really gain experience. After a few months, you can always resell your entry-level e-reader for a dead loss of a few tens of euros. Come back to this comparison to find the best 2022 e-reader that will meet your needs even better.
The backlighting, and the possibility of adjusting the light temperature, are points, you will notice, less anecdotal than you think, even if they are not in themselves totally essential… Note that we are also starting to see e-Ink readers capable of displaying color. In concrete terms, several pigments are placed in the e-Ink matrix with different fillers. By applying certain electrical profiles, it is possible to selectively bring the desired pigments to the surface of the screen.
By combining these pigments, it is possible to display many intermediate colors. Of course, this technology does not reach the color rendering of other technologies such as CMYK paper printing or the color rendering delivered by the best LCD screens with quantum dots (Quantum Dot). The essential is not there. With this type of reader, you can nevertheless more pleasantly consult content such as comics without having to settle for a black and white conversion.
The only color e-reader in this selection is the Vivlio Color – available for a fairly reasonable price. Whether you are a book lover or more of an occasional reader, you now have some interesting references to choose the best e-Ink 2022 reader. This comparative guide will of course be updated over time according to the new products that come out.
{"@context":"http://schema.org/","@type":"Product","name":"Kindle Paperwhite 2021″,"image":"https://www.presse-citron.net/app/uploads/2021/07/kindle-paperwhite-2021-200×200.jpg","description":"Les liseuses e-Ink seront u00e0 n'en pas douter l'un des cadeaux qui se retrouvera le plus sous le sapin de Nou00ebl en 2022. Pas question ici de faire le du00e9bat entre les livres papier et les liseuses. Selon nous, les deux formats ru00e9pondent u00e0 des besoins et des profils diffu00e9rents. Toutefois, la liseuse pru00e9sente un…","offers":{"@type":"AggregateOffer","lowPrice":199,"highPrice":262,"priceCurrency":"EUR","offerCount":4},"review":{"@type":"Review","reviewRating":{"@type":"Rating","bestRating":"10″,"worstRating":"0″,"ratingValue":"9.80″},"name":"Kindle Paperwhite 2021″,"reviewBody":"Les liseuses e-Ink seront u00e0 n'en pas douter l'un des cadeaux qui se retrouvera le plus sous le sapin de Nou00ebl en 2022. Pas question ici de faire le du00e9bat entre les livres papier et les liseuses. Selon nous, les deux formats ru00e9pondent u00e0 des besoins et des profils diffu00e9rents. Toutefois, la liseuse pru00e9sente un avantage indu00e9niable : elle permet de transporter une bibliothu00e8que entiu00e8re dans un format compact. Elles ont aussi une autonomie pouvant aller jusqu'u00e0 10 semaines, ce qui est parfait pour les nomades.rnrnL'avantage des liseuses numu00e9riques tient u00e0 leur u00e9cran e-Ink ou e-Paper. Ces technologies d'affichage fonctionnent sur le mu00eame principe : on a un substrat, des pigments et du courant u00e9lectrique. En appliquant ce courant u00e0 certaines zones, le pigment apparau00eet et reste visible jusqu'u00e0 ce que du courant u00e9lectrique soit de nouveau appliquu00e9 sur la mu00eame zone pour effacer le pigment.rnrnEn d'autres termes, pour afficher une page, une liseuse ne du00e9pense de l'u00e9nergie que pendant un court instant. Une fois le texte et les images u00e0 l'u00e9cran, vous pouvez tomber en rade de batterie – tout restera en place et parfaitement lisible. C'est pour cela que ces appareils ont une autonomie interstellaire. Ces u00e9crans peuvent u00eatre ru00e9tro-u00e9clairu00e9s ou non, au choix. Ils reflu00e8tent la lumiu00e8re de maniu00e8re naturelle, avec un rendu tru00e8s proche du papier – ce qui est tru00e8s reposant pour les yeux.rnrnA l'usage la lecture sur ce type d'u00e9cran n'a rien de comparable avec la lecture sur un u00e9cran ru00e9trou00e9clairu00e9 LCD ou OLED. Posez la question autour de vous, testez-en une en magasin : apru00e8s u00eatre passu00e9 sur une liseuse numu00e9rique, il est rare que l'on repasse sur d'autres solutions. Ci-dessous, voici notre comparatif avec les meilleures liseuses u00e9lectroniques du moment.rnrnLe classement meilleure liseuse 2022 :rnrn tNouveau Kindle 2022rn tKindle Scribern tKindle Paperwhite 2021rn tKindle Oasis 2021rn tVivlio Touch HD Plusrnrnrn1- Nouveau Kindle 2022rnLa meilleure liseuse e-Ink 2022rnrnrnrnDu00e9sormais dotu00e9 d'un u00e9cran haute ru00e9solution 300 ppp pour profiter de textes et d'images plus nets, le nouveau Kindle 2022 est le modu00e8le le plus compact et lu00e9ger de la gamme. C'est donc le meilleur alliu00e9 des plus fu00e9rus de lecture car il se glisse jusque dans la poche. Comme toujours on parle d'un u00e9cran e-Ink qui imite le rendu du papier. Une LED intu00e9gru00e9e permet d'u00e9clairer l'u00e9cran quand il fait trop sombre.rnrnLa tablette est par ailleurs du00e9sormais u00e9quipu00e9e d'un port USB-C et a toujours une autonomie interstellaire : une seule charge vous permettra de lire vos livres pru00e9fu00e9ru00e9s pendant six semaines. Le modu00e8le 2022 embarque par ailleurs 16 Go de stockage interne contre 8 Go auparavant.rnrnrnrnLa marque assure qu'il est par ailleurs fabriquu00e9u00a0″u00e0 partir de 30 u00e0 75 % de plastiques recyclu00e9s et 90 % de magnu00e9sium recyclu00e9″. La liseuse Kindle 2022 est proposu00e9e en deux coloris (noir ou denim) au prix de 99,99 u20ac pour la version avec publicitu00e9s, et 109,99 u20ac pour la version sans ru00e9clames.rnrnrn2- Kindle ScribernLa meilleure liseuse 2022 pour griffonnerrnrnrnrnLe Kindle Scribe allie les avantages du papier e-Ink (ici avec un u00e9cran ultra-premium dit "Paperwhite" de 10,2″ et 300 ppp) et ceux d'une tablette de graphiste. L'appareil s'utilise avec un stylet qui permet de prendre des notes et dessiner directement u00e0 l'u00e9cran.rnrnToute l'interface est adaptu00e9e u00e0 cela. Vous pouvez cru00e9er des carnets de notes, journaux et listes avec de nombreux modu00e8les disponibles (papier lignu00e9, papier u00e0 carreaux, listes u00e0 puces, etc.). Vos dessins et notes peuvent u00eatre transfu00e9ru00e9s sur vos autres appareils via le web ou email.rnrnrnrnLa liseuse est ru00e9trou00e9clairu00e9e avec une tempu00e9rature de la luminositu00e9 ru00e9glable. Elle se charge en USB type C et propose une "autonomie de plusieurs mois pour la lecture et de plusieurs semaines pour l'u00e9criture ; le stylet premium, quant u00e0 lui, ne nu00e9cessite aucune charge".u00a0rnrnrn3- Kindle PaperwhiternL'autre meilleure liseuse e-Ink 2022u00a0rnrnrnrnAmazon a attendu 3 ans avant de lancer une nouvelle version de la meilleure liseuse 2022 du marchu00e9 : la Kindle Paperwhite 2021. Cette nouvelle version bu00e9nu00e9ficie d'un u00e9cran plus grand de 6,8″ avec des bordures nettement plus fines. Elle est u00e9quipu00e9e du ru00e9tro-u00e9clairage ajustable en intensitu00e9 mais aussi en "chaleur". Vous pouvez rendre ce ru00e9tro-u00e9clairage plus ou moins orangu00e9 pour vous reposer la vue.rnrnDu cu00f4tu00e9 des performances, on a un u00e9cran e-Ink de nouvelle gu00e9nu00e9ration avec une du00e9finition exceptionnelle de 300 ppp et un revu00eatement antireflets qui le rapproche encore plus du papier – mu00eame en plein soleil. La liseuse contient une nouvelle puce qui permet des changements de page environ 20% plus rapides. L'autonomie de l'appareil est de 10 semaines. La version standard est u00e9quipu00e9e d'un espace de stockage de 8 Go – amplement suffisant pour stocker des milliers de livres.rnrnL'appareil est u00e9quipu00e9 d'un port USB type C pour vous u00e9viter de multiplier les cu00e2bles et chargeurs. Cette meilleure liseuse est waterproof, de sorte que vous pouvez l'utiliser sans crainte u00e0 la piscine ou sur la plage. Notez qu'une version "Signature Edition" existe aussi avec 32 Go de stockage interne, la recharge sans fil, et le ru00e9glage automatique de la luminositu00e9. Vous pouvez du00e9couvrir son test complet ici.rnrnrn4- Kindle OasisrnLa meilleure liseuse e-Ink 2022 chez Kindle pour tu00e9lu00e9charger des livres absolument partoutrnrnrnrnVous ne savez pas quelle liseuse choisir dans notre comparatif, vous ne jurez que par ce qui se fait de mieux ? Vous allez adorer la Kindle Oasis 2021. En matiu00e8re de performances, c'est clairement la meilleure liseuse 2022. L'u00e9cran est encore plus grand que la Paperwhite (7″) avec toujours cette du00e9finition exceptionnellement du00e9taillu00e9e de 300 ppp. L'u00e9cran e-Ink est ru00e9trou00e9clairu00e9.rnrnVous pouvez ajuster manuellement la luminositu00e9 ou laisser des capteurs intu00e9gru00e9s choisir le bon niveau de lumiu00e8re. Vous pouvez aussi ajuster la tempu00e9rature lumineuse pour un effet tru00e8s reposant sur les yeux. Notez que le ru00e9tro-u00e9clairage de cette liseuse u00e9lectronique est le plus puissant de toutes les liseuse Kindle gru00e2ce u00e0 un ensemble de 25 LED (contre 17 pour les autres modu00e8les).rnrnrnrnL'autonomie est lu00e0 encore d'une dizaine de semaines. Elle bu00e9nu00e9ficie des mu00eames amu00e9liorations de performances que la Paperwhite. L'appareil est disponible en version 8 Go et 32 Go. Si vous choisissez le modu00e8le le plus cher, vous aurez droit, en plus de la connectivitu00e9 WiFi u00e0 une connexion cellulaire qui vous permettra de tu00e9lu00e9charger des bouquins et des journaux ou00f9 que vous soyez. La liseuse u00e9lectronique Oasis est waterproof (IPx8) de sorte que vous pouvez continuer la lecture dans le bain ou au bord de la piscine.rnrnrn5- Vivlio Touch HD PlusrnLa meilleure liseuse e-Ink 2022 Made in FrancernrnrnrnSi Amazon (Kindle) et la Fnac (Kobo) sont bien placu00e9s dans ce comparatif meilleure liseuse en 2022, du2019autres marques parviennent u00e0 tirer leur u00e9pingle du jeu. Cu2019est le cas de Vivlio, une entreprise franu00e7aise qui a du00e9cidu00e9 de venir se frotter aux gu00e9ants. Avec la liseuse Touch HD Plus, le frenchy parvient u00e0 proposer une alternative intu00e9ressante aux petites liseuses du2019Amazon et la Fnac. La Touch HD Plus intu00e8gre un u00e9cran de 6 pouces avec une ru00e9solution de 300 pixels par pouce, comme la Paperwhite du2019Amazon.rnrnCet u00e9cran reste se distingue aussi par son ru00e9tro-u00e9clairage SmartLight qui ajuste la luminositu00e9 et les couleurs en fonction des besoins du lecteur. Son design lu00e9gu00e8rement arrondi nu2019est pas non plus pour du00e9plaire – il lui confu00e8re mu00eame une petite touche du2019originalitu00e9. Ajoutons u00e0 cela quu2019elle embarque 16 Go de stockage quand la plupart des concurrentes se contentent de 8 Go pour le modu00e8le standard. Si vous ne savez pas quelle liseuse choisir, la Vivlio Touch HD Plus est disponible u00e0 150 euros. C'est une excellente alternative u00e0 la Kindle Paperwhite.rnrnrnrnrn6- Vivlio ColorrnLa meilleure liseuse e-Ink 2022 en couleursrnrnrnrnLa plupart des liseuses e-Ink du marchu00e9 ne peuvent afficher que du monochrome. Mais il y a des exceptions comme la Vivlio Color, une tablette elle-aussi Made in France. L'appareil propose un u00e9cran 6″ e-Paper capable d'afficher jusqu'u00e0 4096 couleurs diffu00e9rentes, le tout dans une du00e9finition de 1072×1448 pixels u00e0 300 ppp. La dalle est ru00e9tro-u00e9clairu00e9e pour que vous puissiez utiliser cette liseuse mu00eame la nuit ou dans la pu00e9nombre.rnrnrnrnPour autant on reste sur un produit endurant avec une autonomie d'un mois. Elle embarque 1 Go de RAM, 16 Go de stoclage interne extensibles via carte microSD – et l'ensemble tourne sous Linux ce qui permettra aux bidouilleurs de s'amuser u00e0 pousser le plus loin possible la personnalisation entre deux livres et BD.rnrnrn7- Vivlio Inkpad 3rnLa meilleure liseuse e-Ink 2022 grand formatrnrnrnrnJamais deux sans trois : Vivlio se positionne une nouvelle fois dans notre comparatif des meilleures liseuses en 2022 ! Si lu2019on devait ru00e9sumer simplement la Vivlio Inkpad 3, nous dirions quu2019il su2019agit du2019une liseuse Touch HD Plus en plus grand format. Vivlio reprend ici les excellents ingru00e9dients de sa liseuse de 6 pouces et lu2019u00e9tire dans un format de 8 pouces.rnrnLe format, le design, le confort du2019affichage (ru00e9solution de 300 ppp), Vivlio reprend tout ce qui fait le succu00e8s de la Touch HD Plus. La prise en main est toujours aussi agru00e9able et la grande lu00e9gu00e8retu00e9 de la liseuse autorise une lecture prolongu00e9e. Seul regret si vous ne savez pas encore quelle liseuse choisir dans ce comparatif : elle nu2019est pas u00e9tanche. La Vivlio Inkpad 3 est disponible u00e0 partir de 200 euros.rnrnrnrnrnConclusion : comment choisir la meilleure liseuse pour Nou00ebl ?rnLes liseuses e-Ink sont des appareils tru00e8s populaires en 2022. Il suffit de regarder autour de vous – dans les transports en commun ou sur la plage, par exemple. Pourtant avec beaucoup de modu00e8les disponibles en 2022 il est facile de s'y perdre au point qu'on ne sait plus quelle liseuse choisir. Ce qu'il faut savoir, c'est que vous appru00e9cierez le passage sur n'importe quel appareil, du moment ou00f9 ce dernier est u00e9quipu00e9 de l'un de ces u00e9crans e-Ink.rnrnLa technologie est en effet tru00e8s diffu00e9rente des u00e9crans habituels. On est sur un systu00e8me agru00e9able avec ou sans ru00e9trou00e9clairage. Le rendu est naturel, presque comme du papier normal ce qui est tru00e8s reposant pour les yeux. Le e-Ink a d'ailleurs un autre avantage assez extraordinaire : ces u00e9crans ne consomment de l'u00e9nergie que lorsque vous "tournez" la page. Le reste du temps, ils peuvent afficher de maniu00e8re permanente la mu00eame information mu00eame du00e9connectu00e9s de leur source d'u00e9nergie.rnrnToutes les liseuses numu00e9riques e-Ink du00e9livrent le mu00eame effet reposant sur les yeux.u00a0C'est pourquoi nous vous conseillons de du00e9marrer avec le premier prix disponible – les modu00e8les les moins chers se trouvent autour de 70 euros – pour ru00e9ellement gagner en expu00e9rience. Apru00e8s quelques mois, vous pourrez toujours revendre votre liseuse entru00e9e de gamme moyennant une perte su00e8che de quelques dizaines d'euros. Revenez alors sur ce comparatif pour trouver la meilleure liseuse 2022 qui ru00e9pondra encore mieux u00e0 vos besoins.rnrnLe ru00e9trou00e9clairage, et la possibilitu00e9 de ru00e9gler la tempu00e9rature lumineuse, sont des points, vous le constaterez, moins anecdotiques que vous ne le pensez, mu00eame s'ils ne sont pas en soit totalement essentiels… Notez que l'on commence aussi u00e0 voir des liseuses e-Ink capables d'afficher de la couleur. Concru00e8tement plusieurs pigments sont placu00e9s dans la matrice e-Ink avec des charges diffu00e9rentes. En appliquant certains profils u00e9lectriques, il est possible de su00e9lectivement faire remonter u00e0 la surface de l'u00e9cran les pigments du00e9siru00e9s.rnrnEn combinant ces pigments, il est possible d'afficher de nombreuses couleurs intermu00e9diaires. Bien su00fbr, cette technologie n'atteint pas le rendu des couleurs d'autres technologies comme l'impression papier CMYK ou le rendu des couleurs du00e9livru00e9s par les meilleurs u00e9crans LCD avec puits quantiques (Quantum Dot). L'essentiel n'est pas lu00e0. Avec ce type de liseuse, vous pouvez nu00e9anmoins plus agru00e9ablement consulter des contenus comme les BD sans devoir vous contenter d'une conversion en noir et blanc.rnrnLa seule liseuse en couleurs de cette su00e9lection est la Vivlio Color – disponible pour un prix assez raisonnable. Que vous soyez boulimique de livres ou plutu00f4t lecteur occasionnel, vous disposez maintenant de quelques ru00e9fu00e9rences intu00e9ressantes pour choisir la meilleure liseuse e-Ink 2022. Ce guide comparatif sera bien su00fbr mis u00e0 jour au fil du temps selon les nouveautu00e9s qui sortent.","author":{"@type":"Organization","name":"Presse-citron"},"datePublished":"2022-11-30″}}
Source: Presse-Citron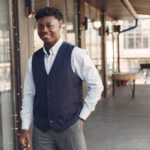 I am a journalist with over 6 years of experience working in the news industry. I currently work as an author for Global Happenings, and my coverage focuses on Technology news. I have written for various publications, including Reuters, The New York Times and The Guardian.

Quora – Discord – Pinterest – Medium – Tumblr