Google is still all about hardware. In addition to its Pixel smartphones, and other Nest products, the firm also offers connected watches. In addition, it should soon launch a new tablet, as well as a folding smartphone. But in addition to all this, a new type of product could expand Google's offer: a mysterious device whose code name would be "grogu".
But what is it?
If Google has not yet officially mentioned the development of this new product, it is the developer Kuba Wojciechowski (a source of "leaks" who is regularly mentioned by the tech press) who gives us some information, in a thread published on Twitter. According to him, "grogu" is an object locator tag comparable to Apple's AirTags.
This source adds that the beacon would be under development by the Google Nest team, and also mentions some characteristics. Like AirTags, the Google beacon would incorporate a loudspeaker. And the technologies used by this product would be UWB and Bluetooth Low Energy. This suggests that the operation of this tag, to geolocate lost objects, will be similar to that of AirTags. Moreover, Google has already adopted UWB technology on its recent Pixel smartphones. UWB can locate a nearby device more precisely than Bluetooth.
Google is working on a smart tracker similar to Apple's AirTag, codename "grogu" – report 🧵👇 pic.twitter.com/8K6KO7tfzj

— Kuba Wojciechowski⚡ (@Za_Raczke) January 16, 2023
Fast Pair, "Finder" network
On the software side, Google should rely on Android's Fast Pair feature, which allows rapid pairing between smartphones and accessories. And according to Wojciechowski, "Google is currently working with several chipset manufacturers to bring support for the new Fast Pair-based technology to their products to allow OEMs to develop their own trackers without too much hassle." In addition to Fast Pair, Google would also rely on a network similar to Apple's Locate. The name of this network would be "Finder Network", according to our colleagues from 9to5Google.
Google will have to be very careful
We have known for a while that Google is developing this network. Normally, like Apple's Find network, Google's should use Bluetooth signals to locate a lost tracker, instead of GPS. As a reminder, in the Apple ecosystem, when an AirTag is lost, it emits a Bluetooth signal which is received by the Apple devices of people who pass by. And it is these devices that send the last known position, securely, to Apple (which relays the information to the owner of the AirTag).
This mechanism makes it possible to geolocate a device, even when it is not connected to the internet. However, Apple also had to manage a lot of controversy, because of the misuse of its tags. And if Google launches a competitor to AirTags, it will have to try not to reproduce the same errors as Apple. In any case, Google's object geolocation network could be denser than Apple's, since there are more Android smartphones in use worldwide than iPhones.
Source: Presse-Citron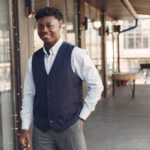 I am a journalist with over 6 years of experience working in the news industry. I currently work as an author for Global Happenings, and my coverage focuses on Technology news. I have written for various publications, including Reuters, The New York Times and The Guardian.

Quora – Discord – Pinterest – Medium – Tumblr