Apple TVs now run on tvOS 16, the most recent version of their in-house operating system. But if the cases in question are obvious accessories of choice for all iPhone users, the task begins to get complicated. Indeed, the linked devices must now all run on iOS 16 or iPadOS 16 at least, even though some do not want to install these editions, because they are victims of rather annoying bugs. But that's not all, since a major incident also affects consumers whose mobile runs Android.
According to several testimonials collected on the net, Apple thus requires having an iPhone or iPad available to perform certain necessary validations of Apple TV. This is particularly the case for accept new iCloud terms of service. An essential step for security and confidentiality. For now, the criticisms are fairly circumscribed, but lawmakers could get hold of the matter if no fix is ​​released soon…
I own an Apple TV.

I own not a single other Apple device. Not one.

Every time I start the Apple TV I get this prompt now. @Apple what do you expect me to do about this? pic.twitter.com/CsNaTNNIHp

— chris @c@pub.waffle.tech (@hugelgupf) January 16, 2023
Competition suffers seriously
This is not at all the first time that such a situation has occurred. It happens quite regularly that Apple blocks the use of certain features for those who do not get up to date with its most recent updates. Ditto if you have not invested in one of its mobiles. We remember, for example, the case of reactions to messages, which still do not translate correctly, because Cupertino does not want to switch to RCS.
It happens, however, that the firm at the apple makes some efforts, especially when Internet users subscribed to Apple Music on Android have been entitled to Spatial Audio. But there always remains very difficult to use an apple watch everyday if you don't have an iPhone. Ditto for the HomePod, whose second generation is apparently in the cards.
This could get worse in the future
For now, the Apple TV is not 100% inoperable if you do not have an iPhone. The manufacturer just continues to show regular prompts to urge you to update your device, like when WhatsApp forced its users to accept its new privacy policy. Despite everything, the experience of those who do not have an iOS mobile available is today greatly degraded by all these notifications. untimely.
And this could not work out: iOS 17 will land after the Worldwide Developer Conference, with its share of incompatibilities again. It is therefore better to switch to Chromecast, for those who are not afraid of Google.
Source: Presse-Citron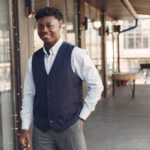 I am a journalist with over 6 years of experience working in the news industry. I currently work as an author for Global Happenings, and my coverage focuses on Technology news. I have written for various publications, including Reuters, The New York Times and The Guardian.

Quora – Discord – Pinterest – Medium – Tumblr