Facebook and Instagram may leave Europe: will it affect Ukraine
Meta, which owns Facebook and Instagram, said the apps may stop working in Europe.
Facebook and Instagram may leave Europe
We are talking about disagreements with regulators – updated European laws are designed to protect user privacy.
: The first rape occurred in Zuckerberg's metaverse
On Thursday, Meta filed its annual report with the US Securities and Exchange Commission, specifying that the company may completely shut down Instagram and Facebook in Europewrites metro.
Previously, Facebook could transatlantic data transmission through the so-called Privacy Shield and Standard Contractual Clauses.
In July 2020, the European Court of Justice annulled the Privacy Shield due to data protection breaches, which made making it impossible for Facebook to process the data of European users from USA.
In August of that year, Irish regulators proposed suspend the transfer of user data from the EU to the US due to non-compliance with data protection regulations – GDPR.
: New dystopia: why Facebook was renamed Meta and what is the metaverse
Since Meta has been unable to reach a new agreement, it is threatening to completely close its services in a number of countries:
Great Britain
Austria
Belgium
Bulgaria
Cyprus
Czech
Denmark
Estonia
Finland
France
Germany
Greece
Hungary
Ireland
Italy
Latvia
Lithuania
Luxembourg
Malta
Netherlands
Poland
Portugal
Romania
Slovakia
Slovenia
Spain
Sweden
Great Britain
This shutdown will not affect Ukraine directly yet. True, this means that Ukrainians will not be able to communicate on Facebook and Instagram with their friends from the countries mentioned above.
It's only a matter of time before the tech giant decides whether to carry out its threat against the rest of the world.
We previously wrote:
Source: Segodnya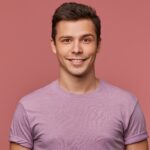 As an entertainment author with over 7 years of experience, I bring a diverse background to my writing. I have a proven track record in the journalism industry. My expertise extends beyond writing, as I have experience producing video content for websites and social media platforms, offering a well-rounded perspective on the entertainment world