The United States is ready to provide assistance to Ukraine in the coming years
The Pentagon is considering the possibility of providing assistance to Ukraine in the coming years. / Photo: Collage: Today
The Pentagon is considering ways to provide military assistance to Ukraine in the coming months and years. Russia understands that the Ukrainian military will be able to continue the fight for a long time to come.
This was stated at a briefing by a senior Pentagon official.
He noted that the Ukrainians have a lot of equipment, but they use it at such an intensive pace that the Armed Forces of Ukraine need a lot of training and resources for provision, repair, and logistics.
"So an important element of what we're looking at right now is that list, which is vital for Ukrainians to keep fighting," the Pentagon said.
As a senior official of the US Department of Defense clarified, options for providing assistance to Ukraine are being considered not just for the coming months, but for years.
"And most importantly, I would say that the Russians know that the Ukrainians will be able to continue the fight. Because if the Russians think they can defeat the Ukrainians, they need to rethink it. Because we are already turning to thinking about what the Ukrainians will need in the months and years ahead," the Pentagon said.
US to donate long-range munitions to HIMARS
Ukraine will receive American shells for the HIMARS artillery system, which can reach Russian targets in Crimea. Moreover, Washington believes that Ukraine has every right to deliver a crushing blow even on the Crimean bridge.
"The US is sending more advanced missile systems to Ukraine, expecting Kyiv to focus on cutting Russian supply lines and hitting rear bases rather than continue to cling to territory. The new $400 million package is sending four more High Mobility Artillery Rocket Systems (HIMARS), 155mm howitzer artillery ammunition, tactical vehicles and demolition munitions", writes CNN.
Thus, the Armed Forces of Ukraine will receive shells that can cover a distance of up to 300 km, while now the Ukrainian military covered enemy targets with missiles that flew only 70 km.
Earlier, the General Staff of the Armed Forces of Ukraine released a video of how American HIMARS multiple rocket launchers fire at enemy positions in the Zaporozhye direction.
The website "Segodnya" wrote that the administration of US President Joe Biden has the ability to significantly increase and accelerate the supply of weapons to Ukraine, but is in no hurry to do so.
Source: Segodnya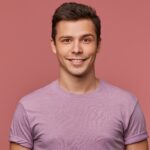 As an entertainment author with over 7 years of experience, I bring a diverse background to my writing. I have a proven track record in the journalism industry. My expertise extends beyond writing, as I have experience producing video content for websites and social media platforms, offering a well-rounded perspective on the entertainment world