The congressman will succeed Nancy Pelosi in office and may become minority leader in the US House of Representatives.
EFE/EPA/JIM LO SCALZO
Jeffries has served as the U.S. Representative for New York's 8th congressional district since 2013

This Wednesday, the 30th, the American politician Hakeem Jeffries was chosen as the next leader of the democratic party in the House of Representatives of United States🇧🇷 With that, he became the first black man to assume leadership of a party in the US Congress. He succeeds Nancy Pelosi and could become Minority Leader if Kevin McCarthy is elected Speaker of the House. At the age of 52, Jeffries is a congressman from the State of New York and has held the presidency of the Democratic Caucus in the House since 2019, the body that establishes the discipline of the party and acts as a forum for developing and communicating its policies and legislative priorities. Jeffreis' election represents both the party's diverse voter base and a new generation of leaders in the House. Pelosi's decision to step down after two decades leading the House Democratic caucus comes a day after Republicans consolidated a majority in the House. Jeffries will have to face the responsibilities of being the head of a minority party in the House and easing tensions between the party's centrists and restless left-wing politicians. "Fighting for the people is our history and our commitment," said Jeffries in his first speech after winning office. He also pledged to keep an open mind with Republicans and work with them wherever possible. However, he mused that he would fight extremism.
*With information from the EFE agency
Source: Jovempan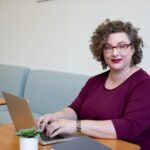 I have been working as a journalist for over 10 years. In that time, I have covered the news from all corners of the world, and written about everything from politics to business.I'm now a full-time author, and my work can be found at Global happenings. My aim is to bring you up-to-date news and views on global affairs, in a format that is easy to read and understand.

Quora – Medium – Discord – Pinterest – Tumblr