William Molinie
07:07, February 01, 2023modified to
07:38, February 01, 2023

On Tuesday, Defense Minister Sébastien Lecornu announced the delivery of 12 additional Caesar guns to Ukraine, in addition to the 18 already delivered, which will bring the number of Caesar guns delivered by France to 30 units. An announcement made to the old woman of a meeting between Emmanuel Macron and the Ukrainian Minister of Defense in Paris.
In the war between Russia and Ukraine, Defense Minister Sébastien Lecornu made some announcements on Tuesday. 12 additional Caesar guns will be delivered to Ukraine and 150 French soldiers will be sent to Poland to train Ukrainian soldiers. Emmanuel Macron receives this Wednesday in Paris the Ukrainian Minister of Defense Oleksiy Reznikov.
30 Caesar guns sent in total
A total of 30 Caesar guns will be sent to kyiv. To this must be added the 19 Caesar 155 mm guns promised by Denmark. On the battlefield, therefore, soon there will be almost 50 of these artillery pieces, which are very useful to the Ukrainians. Only one Caesar cannon at this point is out of action, but 17 of them require maintenance due to normal battle wear.
A GM-200 radar will be delivered to Ukraine
Today, a contract will be signed with Tales to deliver a GM-200 radar to the Ukrainians. A medium-range radar that can detect an enemy plane or drone at a distance of 250 kilometers. All this equipment is French and the two Ukrainian and French Defense Ministers are in agreement on this point, it is quality equipment. "The material that is provided by France is particularly appreciated by our soldiers, and this material helps us to get closer to our victory. In our resistance, in the resistance of Ukraine, the support offered by France, President French people, the French government and the French people is extremely important to us and we are very grateful for that," said Oleksiy Reznikov.
Paris has also announced the dispatch of 150 French soldiers to Poland to train up to 600 Ukrainian soldiers each month.
No agreement reached regarding the dispatch of combat aircraft
As for combat aircraft, no agreement has yet been reached between Paris and kyiv. If the two Ukrainian and French Defense Ministers have discussed this subject, it remains for the moment a red line on the side of the West. But kyiv intends to lift this veto, in the same way that it ended up convincing its allies to deliver combat tanks to it.
Source: Europe1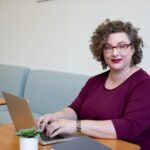 I have been working as a journalist for over 10 years. In that time, I have covered the news from all corners of the world, and written about everything from politics to business.I'm now a full-time author, and my work can be found at Global happenings. My aim is to bring you up-to-date news and views on global affairs, in a format that is easy to read and understand.