Thousands of teachers demonstrated in London on Wednesday, mobilized with railway workers and public officials for the biggest day of strikes in a decade in the United Kingdom, plunged into crisis by soaring prices. The day after a day of demonstrations in France against the pension reform and on the eve of the 100th day in power of Conservative Prime Minister Rishi Sunak, up to half a million Britons were called to walk out to demand better wages.
The TUC trade union federation had warned that it would be "the biggest day of strikes since 2011", with, for the first time in several months of social movements, the participation of teachers. Several thousand schools remained closed.
Thousands converged in central London
In a country where protests are rare, thousands of teachers converged in central London, after holding pickets across the capital. "Pay Up", "School just wanna have funds", "Save our schools" can be read on the banners held up by the protesters.
The crowd, dense, headed for Parliament before stopping in front of Downing Street. "I feel like the government doesn't value my work, my education," protested Fiona Greenwood, a 47-year-old teacher from London. "I find it absolutely brilliant to see all these people arriving in front of Parliament. The message is very clear: we have had enough, we need more money for our schools, more money in our bank accounts", says Hugh Renn, a 68-year-old retired teacher.
A popular movement in public opinion
Several parent-teacher organizations issued a joint statement to "support" the movement, popular in public opinion. On the way to the rally on Wednesday, the strikers were massively supported, applauded and honked by passers-by, motorists and bus drivers who passed them. "They need good wages and good working conditions if we want our children to have a good education," said Danny Manion, 43, who came with his two children to support teachers on a picket line.
Education Minister Gillian Keegan said she was "disappointed" and "very worried" about this movement. "We have given teachers the highest salary increase for 30 years," Prime Minister Rishi Sunak also defended during the weekly question session in Parliament. "Our children's education is precious and they deserve to be in school today," he insisted.
An increase in wages would damage public finances
On Monday, he said he wished he "wished he had a magic wand" to pay carers more when visiting healthcare workers. But according to him, wage increases would fuel inflation and further damage public finances. The movement has been going on since the spring. Since last June, 1.6 million working days have been "lost", according to the National Statistics Office.
Across all sectors, strikers are prioritizing wages in line with inflation, which has topped 10% for months, pushing millions of Britons into poverty. According to the latest forecasts from the International Monetary Fund (IMF), the country should be the only major economy to suffer a recession this year.
New walkout scheduled for Friday
The standoff also relates to working conditions, pensions or the government's desire to limit the right to strike. If hopes for progress are perceptible in the rail, a new walkout is scheduled for Friday, while firefighters voted in favor of a first strike in twenty years. Nurses and paramedics will also strike again in February.
After 100 days in power, Rishi Sunak finds himself struggling, firm in the face of social movements supported by public opinion and criticized on the integrity of his majority after a series of cases that recall the scandals of the Boris era Johnson. In Parliament on Wednesday, the leader of the Labor opposition, Keir Starmer, questioned him on the tax disputes which led to the dismissal of the chairman of the Conservative party on Sunday or on the accusations of harassment against the Minister of Justice.
Source: Europe1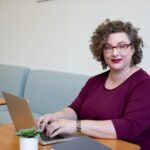 I have been working as a journalist for over 10 years. In that time, I have covered the news from all corners of the world, and written about everything from politics to business.I'm now a full-time author, and my work can be found at Global happenings. My aim is to bring you up-to-date news and views on global affairs, in a format that is easy to read and understand.