Pontiff spoke for the first time about the internal clashes and criticism from conservative sectors of the church that gained strength after the death of the pope emeritus in December last year.
Tiziana FABI / POOL / AFP
Pope Francis speaks to the press during a flight to Rome

O Pope Francis regretted that the death of his predecessor Benedict XVI, on December 31, was "instrumentalized" by sectors of the Church. The pontiff made this statement this Sunday, 5, on board the plane that took him from South Sudan to Rome. The current pope maintained that the death of Benedict XVI was "instrumentalized by people who want to bring water to their own mill". "Those who instrumentalize such a good person, so much of God, almost, I would say, a holy father of the church, I would say that they are people without ethics, that they are people of the party, not of the church", he commented. "These things will fall of their own accord, or, if they don't fall, they will move on, as has happened so many times in the history of the church," Francis added, speaking for the first time about the internal clashes and criticism from the most conservative sectors after the pope's death. emeritus, who was 95 years old.
A faithful collaborator of Benedict XVI for decades, the German bishop Georg Ganswein was one of those who did not spare attacks on Pope Francis, including the week in which the pope emeritus was veiled in the Saint Peter's Basilica. The bishop said that Francis' decision to ban the celebration of Mass in Latin, rehabilitated in 2007 by Benedict XVI, had "broken" his "heart". In January, Gänswein released a book criticizing the Argentine pope. At the traditional press conference, Francis downplayed the bishop's statement and said he always had the support of the pope emeritus, who lived in a convent inside the Vatican. "He was always by my side, supporting me, and if I had any difficulties, he would tell me and we would talk. There were no problems", emphasized Francisco.
*With information from AFP.
Source: Jovempan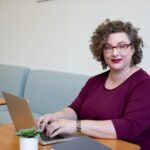 I have been working as a journalist for over 10 years. In that time, I have covered the news from all corners of the world, and written about everything from politics to business.I'm now a full-time author, and my work can be found at Global happenings. My aim is to bring you up-to-date news and views on global affairs, in a format that is easy to read and understand.