Facing a humanitarian crisis and lack of resources, the population finds itself helpless while international aid does not arrive and thousands of people are still trapped under the rubble.
BULENT KILIC / AFP
Rescuers battle cold weather, aftershocks and collapsing buildings as they dig for buried survivors.

More than 40 hours after a 7.8 magnitude earthquake hits Turkey and Syria, a large part of the population is still helpless. In the South and Southeast region of Turkey, where the impact of the tremors was greatest, survivors are homeless and have to face a blizzard and torrential rain without a safe roof over their heads. Lack of shelters and supplies. Relatives stand beside the bodies of dead loved ones, waiting for rescue, and children continue to be pulled alive from the rubble. Weather conditions in the region hamper rescue work and jeopardize the prospects of survivors, who keep warm in tents or beside makeshift fires. Amidst the lack of help for the victims of the earthquake that left thousands dead, the climate is one of ruin and desolation. In Kahramanmaras, no aid or supplies had arrived in this city of over a million inhabitants, located in the south of the Cappadocia region until this Tuesday, 7. "Where is the State? Where are? Look around you. Not a single employee, for God's sake. It's been two days, and we haven't seen anyone. They didn't bring a single brick. The children froze to death," said Ali Sagiroglu, who has been waiting for reinforcements for two days, still hoping to see his brother and nephew, trapped in the rubble of their building. Last night, the first after the catastrophe, a blizzard mixed with torrential rain enveloped the survivors in damp cold. Without even a tent to shelter in, those who had a car stayed overnight in their vehicle, while others huddled around braziers in the street. "Yesterday morning you could still hear the voices calling for help in the rubble, but they fell silent. People probably froze to death," said a 40-year-old man who sought help and asked not to be identified. According to him, at least 150 people were trapped in each building in the Ebrar complex. In the devastated streets, survivors wait beside the bodies of their loved ones, wrapped in a blanket. Nobody shows up to pick them up. In Cuma Yildiz's house, there is anger and sadness at the same time. "Where are they? They talk, they talk, they fight like dogs, but where are they now?", he asks, crying.
In Antioquia, much further south, the survivors are in the same state of abandonment. Onur Kayai, 40, walks past his dilapidated building, pleading for help for his mother and brother. He tried to free them, with his own hands, several times. "I already moved three stones over my brother's head, but it's very difficult. My mother's voice is still clear, but I don't hear my brother's anymore, "he laments. Without help, without food and without communication, the population is forced to fend for itself. Kindergarten teacher Semire Coban, 45, is desperately running towards the two local rescue workers she has encountered. Three of her relatives, including a nephew, are buried. "They prefer to focus on the places where voices are still heard among the ruins," she says. Semire's family is no longer responding. In an attempt to deny the population's complaints, the Minister of the Interior, Suleyman Soylu, visited Kahramanmaras this Tuesday and stated that, so far, 2,000 rescuers have been deployed to the affected areas. Faced with growing frustration, President Recep Tayyip Erdogan on Tuesday declared a state of emergency in the affected provinces. Teams from the United Nations are already on the ground establishing needs and providing assistance to around 10,000 people who were injured and tens of thousands of people left homeless after the total or partial collapse of thousands of buildings.
"WHO is aware of Turkey's strong response capacity and considers that the main unmet needs may be in Syria, in the immediate and medium term," WHO Director of Emergencies, Adelheid Marschang, told the agency's executive board. UN. WHO Director-General Tedros Adhanom Ghebreyesus warned of the urgency of the situation: "Now it is a race against the clock. With each passing minute, with each passing hour, the chances of finding survivors decrease." At various times without tools, firefighters continued their dramatic search for survivors during the night, defying the cold, rain, or snow, as well as the risk of further collapses. In Jindires, a Syrian town on the border with Turkey, a newborn, still with the umbilical cord attached to her mother, was found alive in the rubble of a building. Further south, in Aleppo, Mahmud al Ali waits beside a destroyed building. "My mother-in-law, my father-in-law and two of their children (are in prison)," he says. "We are sitting here in the cold and rain, waiting for the rescue team to start digging." In Hatay, southern Turkey, emergency teams rescued a 7-year-old girl who was trapped under a mountain of rubble alive. "Where is my mother?" asked the child, in dust-stained pink pajamas, in the lap of a rescuer.
The earthquake has increased pressure on humanitarian organizations and Western countries to help the Syrian population, especially in the rebel-held zone of Idlib in the north of the country. Countries such as France, Germany and the United States have promised to help Syrian victims, but without sending immediate help. Helping the Syrian population "in the political context of a regime that unleashed a civil war that lasted ten years" is complicated, assessed Laurence Boone, French Secretary of State for Europe before the French Lower House. "Syria remains an obscure zone from a legal and diplomatic point of view", assesses the program director for Syria at the NGO Doctors Without Borders (MSF), Marc Schakal, asking that aid be sent "as soon as possible". Schakal fears that local and international NGOs will be overwhelmed in a country devastated by almost 12 years of civil war in which several sides are fighting – government forces, rebels, jihadists and Kurds, among others – and troops from several foreign countries are mobilized.
The only direct route for goods and services to enter opposition-held areas in northwest Syria was damaged by the earthquakes and remains open on Tuesday only for the passage of humanitarian aid. Bab al Hawa is the only point through which supplies are entering opposition-held areas in Idlib and Aleppo, with the exception of occasional shipments of humanitarian aid by the United Nations from areas controlled by the government of Bashar al Assad. The spokesman for the Office for the Coordination of Humanitarian Affairs of the UN (OCHA), Jens Laerke, confirmed today in Geneva that the shipments were affected by the earthquakes "in terms of physical structure", without detailing the extent of the damage. Sources from humanitarian organizations told EFE Agency that the roads leading to the border crossing are in poor condition, both on the Turkish and Syrian sides. In addition to Bab al Hawa, other public infrastructure suffered damage in the same region, making it difficult to carry out humanitarian work along with other long-standing problems in Syria, such as a general shortage of fuel and a lack of specialized equipment for rescue operations. "Several earthquakes and earthquakes yesterday and today have damaged roads, border crossings and critical infrastructure, seriously hampering humanitarian efforts," International Rescue Committee (IRC) Syria Director Tanya Evans said today.
At least 7,200 people died and more than 30,000 were injured in Turkey and Syria in the two devastating earthquakes yesterday, as rescue efforts continued on Tuesday on fears that hundreds or thousands of people still remain. trapped under the rubble. At least 5,434 people died in Turkey and 1,832 in Syria, adding the victims from government-controlled regions as well as rebel-held areas, bringing the total to 7,175, according to local authorities and medical sources. It is estimated at this time that Syria has at least 3,500 people injured and Turkey 20,534. Additionally, the earthquakes left a total of 5,775 buildings demolished. Faced with this catastrophe, the government of President Recep Tayyip Erdogan declared a state of emergency for three months in the ten affected provinces. So far, 435 less intense aftershocks have been recorded in the affected areas, where more than 60,000 people are working on rescue tasks and removing debris, in an operation that has more than a hundred planes and helicopters mobilized.
*With information from AFP and EFE agencies
Source: Jovempan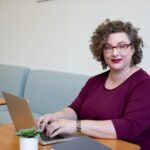 I have been working as a journalist for over 10 years. In that time, I have covered the news from all corners of the world, and written about everything from politics to business.I'm now a full-time author, and my work can be found at Global happenings. My aim is to bring you up-to-date news and views on global affairs, in a format that is easy to read and understand.