On February 6, a violent earthquake ravaged southern Turkey and northern Syria, killing more than 50,000 people. In Syria, already deeply affected by twelve years of revolution and then war, this earthquake affected a population in great precariousness: the country has 7 million internally displaced people, and 90% of the population lives below the poverty line. The distribution of humanitarian aid, usually sent from Turkey, has been greatly disrupted. Syrians lack everything.
This is why the NGO Corridor citoyen is organizing a concert in Paris on Thursday March 23, all the profits from which will be donated to three local organizations (Mehad, White Helmets, Maram Foundation). Alongside Acid Arab, Hadi Zeidan, Lynn Adib, Wael Alkak, Bab and Marc Codsi, the Franco-Lebanese singer, composer and musician Bachar Mar-Khalifé wanted to take part in this event. Interview.
Why did you agree to join this concert dedicated to the Syrian victims of the February 6 earthquake?
Bachar Mar-Khalifé I generally accept the initiatives that are proposed to me. As an artist, I have to be present for important causes. In our modern societies, we sometimes have the impression of not knowing why we do things. As a musician, I have often wondered why I make music. It is therefore important for me to feel useful by joining such initiatives.
I participated in many concerts for Lebanon: in my country of birth, the situation has been catastrophic lately. This is about Syria, which is a sister country, where I have many friends, including many artists… And the musicians on the program for this concert are mostly my friends. Whether it's Lynn Adib with whom I have already collaborated, the Lebanese DJ Hadi Zeidan who pushes me to give the best of myself when we play together or even Acid Arab whom I have been seeing for several years. We're all close, and it's great to be able to meet like this in Paris.
How do you view the situation in northern Syria?
I have the impression that in France there is a lot of ignorance, gray areas, when we talk about the Middle East, Syria, Lebanon, Iran... People, who have a lot of worries in their own country, say to themselves: "Over there, it's complicated. » For my part, I think that we must always be on the side of the people. When the Syrian people rose up peacefully in 2011, they were the first to do so in this region and for our generation. He did it with great conviction, with the strength of youth, new ideas and incredible energy, which inspired many other peoples. But totalitarian regimes are regaining the upper hand, little by little, supported either tacitly or even actively by other states, including certain democracies. So many lives have been lost… It's very hard for them. Hope is gone. And with the earthquakes of last month, it is even more obvious. The media showed the aid being sent to Turkey. But there were far fewer to Syria.
We are afraid to help the Syrians, we wonder about the real destination of the aid, we are afraid of supporting a regime that we denounce elsewhere… But, once again, it is the people who pay the price. That is why this evening is useful. Humanitarian aid for people in dire need should not be disrupted by political issues. When we see children coming out of the rubble, people in distress, we cannot dwell on politics. Obviously, you have to fight those who have to be, and do it at the right time, but you have to help the people at all costs. Disaster areas are forgotten, human lives sacrificed. We have the impression that the lives of Syrians are worth less than those of other peoples. So the music, of course, is not what will get people out of the heaps of rubble. But it's a good slider: it brings people together, it refocuses minds, when politics confuses the issue, puts us to sleep, diverts our attention from the essential. Music is the truth that cannot be escaped. It is something immensely more powerful than anything else.
From the same author
Moscow newspaper: "For an anti-war drawing by 13-year-old Masha, her family was condemned"

Israel: "To cling to power, the far right seeks to change the rules of the game"

Moscow Journal: "I am writing this text without any hope for the future"
Twelve years ago, on March 15, 2011, the first demonstrations broke out in Syria. A revolution that seems forgotten today...
Forgot? There were no concrete results, in the sense that the man who ran the country remained at the head of the state. But I haven't forgotten this revolution. And I have not forgotten who is at the head of this regime. And what I forget even less are those fairly well-meaning speeches by Western governments, which on the one hand condemn the atrocious acts that are committed and on the other support, in a sometimes hypocritical way, their perpetrators. But talking politics is a way of feeding the beast. I feel like I'm a lot more truthful when I'm on stage and making music, because then there's no lies.
But can we change things just with music?
Probably not. The Syrian revolution certainly did not succeed, but it remains an example for eternity. There is no failure in what the Syrian people have achieved. When you think romantically, you want people who protest to win right away. But the results may come in fifty or even a hundred years. The important thing is the path. The fact of having shattered fear and of having taken to the streets will serve as an example from generation to generation. Because breaking the circle of fear is the most important act. Then, it's up to everyone to do their best in their area, and to do so with sincerity and a lot of love.
You are still very close to the region, especially to Lebanon where you recorded your last album in difficult conditions, in your family home in the mountains, in the midst of an economic crisis. Why did you make this choice?
It was really an obsession to record an album in this house. Each time I went there, I rediscovered the feeling that there was music there, between these walls, that I had to pick up something of this nature in these stones. This need has existed for a long time. When the Lebanese revolution broke out in 2019, a month or two before the recording, the question arose of course: do we maintain this project or do we do it elsewhere? The whole team was ready to continue our momentum.
So, indeed, the conditions were not at all classic. We had to adapt to the difficulties involved in a house in the mountains in Lebanon, the lack of electricity, water, heating... Obviously, these registration conditions translate in one way or another in music. But this album does not tell the economic difficulties of my country. It tells more about the chaos in which I find myself immersed. I don't want to limit this album to a question of geography: confining the music within borders is very simplistic. I think we have to affirm the universalist side, the internationalist side of music.
Music for Syria, evening of support for the Syrian people organized by Corridor Citoyen, Thursday March 23, from 8 p.m., at The Key (8 boulevard de la Madeleine, 75009 Paris). With Acid Arab, Bab, Bachar Mar-Khalifé, Hadi Zeidan, Lynn Adib, Marc Codsi, Wael Alkak.
Source : Nouvelobs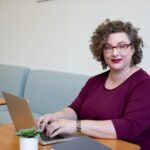 I have been working as a journalist for over 10 years. In that time, I have covered the news from all corners of the world, and written about everything from politics to business.I'm now a full-time author, and my work can be found at Global happenings. My aim is to bring you up-to-date news and views on global affairs, in a format that is easy to read and understand.