There Russia takes over the presidency of the United Nations Security Council and criticism from Ukraine, Estonia and Finland starts. The Russian ambassador to the UN Vassily Nebenzia in an interview with Tass defined the idea of ​​depriving Moscow of the right to preside over the Security Council (as requested by Kiev) "simply absurd". Among other things, the diplomat stressed that an exclusion would be impossible without changes to the UN Charter.
"It is very significant that on the day of celebration of one terror state, Iran, another terror state, Russia, begins to preside over the United Nations Security Council. It's not just a shame. It's another symbolic coup. to the system of rules of international relations". The chief of staff of the Ukrainian presidency writes it on twitter, Andriy Yermak.
In a message posted on his Twitter account, the Estonian Foreign Minister Urmas Reinsalu strongly criticized the beginning of the Russian presidency of the UN Security Council. "Unfortunately, this is not a joke in bad taste," wrote Reinsalu, "and this is happening while, for a year now, a large-scale invasion of Ukraine with grave violations of international law and the principles of the Charter of the UN". "Ukraine", concluded the minister, "will win and Russia will have to answer to justice for all the crimes committed".
Russia's war of aggression erodes Council's credibility, Finnish ambassador to UN said Elina Kalkku which, however, considers the functioning capacity of the Security Council unchanged despite the month-long Russian presidency. This was reported by the Finnish newspaper Helsingin Sanomat. "It is clear that the Security Council's credibility has been severely undermined by the fact that a permanent member has started to conquer and annex territories of neighboring countries. This is a central problem," Kalkku stressed.
ANSA Agency
Razov leaves the Russian embassy in Rome, Paramonov arrives – Europe
Changing of the guard ahead of the Russian embassy in Rome (ANSA)
Source: Ansa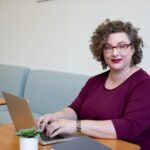 I have been working as a journalist for over 10 years. In that time, I have covered the news from all corners of the world, and written about everything from politics to business.I'm now a full-time author, and my work can be found at Global happenings. My aim is to bring you up-to-date news and views on global affairs, in a format that is easy to read and understand.