EU countries begin to refuse flights to South Africa
Vaccination does not save from this mutation of the coronavirus / Collage "Today"
Belgium became the first country in Europe to identify a new, South African variant of coronavirus B.1.1.529, which is much more dangerous than previous COVID-19 mutations.
About it reported on Twitter renowned virologist Marc van Ranst, who heads the Belgian national health system's program to fight the coronavirus.
A traveler who returned to Belgium from Egypt on November 11, tested positive. He developed his first symptoms on 22 November.
Air traffic
Presumably, fully vaccinated persons can become infected with the mutated virus. In this regard, the European Union plans to temporarily stop air traffic with the countries of South Africa, where a hotbed of a dangerous mutation has been discovered.
Flights to countries located in southern Africa were suspended by the following states:
Germany,
Netherlands,
Austria,
Italy,
Czech Republic.
The UK, Singapore and Israel have imposed travel restrictions on certain African countries. The World Health Organization (WHO) will review the situation due to a new variant of the coronavirus on November 26. Experts will discuss how dangerous this variant of the infection is.
New coronavirus
The first patient infected with B.1.1.529 was found in Botswana, DW reports. It turned out to be a citizen of South Africa. The largest number of people infected with the new variant are in South Africa – 77 people. Four more cases have been reported in Botswana and one in Hong Kong.
"This variant of the coronavirus surprised us a lot. We are actually talking about the evolutionary leap of the coronavirus. He has a whole range of mutations that we did not expect."- said virologist Tulio de Oliveira.
Situation in Europe
A state of emergency will be in effect in the Czech Republic from November 26. The authorities introduced it in advance for a month. Thus, the country will celebrate Christmas in a new lockdown.
On November 22, a state quarantine was introduced in Austria. It was also the first EU country to introduce universal vaccination.
The EU Medicines Agency has granted an emergency authorization for the coronavirus drug Molnupiravir (tablets) from US pharmaceutical giant MSD.
.

Source From: Segodnya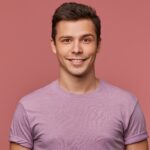 As an entertainment author with over 7 years of experience, I bring a diverse background to my writing. I have a proven track record in the journalism industry. My expertise extends beyond writing, as I have experience producing video content for websites and social media platforms, offering a well-rounded perspective on the entertainment world