The car of the future is also in used cars Spoticar aims at quality and services. Stellantis' global brand for used vehicles has also announced the launch of its activities in the US and Latin America. In Italy alone, Spoticar currently offers over 11,800 vehicles in its online showcase, including cars and commercial vehicles, which doubled in 2022 compared to 2021), in addition to the activity at the 236 dealerships present throughout the territory and of which further growth in 2023.
At European level, however, Spoticar is present in 11 countries with 2,200 showrooms, sold over 600,000 vehicles in 2022 and has the distinction of being the brand of a manufacturer with the highest number of online ads in Europe. "Finding your way around and deciding among millions of used cars – reads a Spoticar note – is not always easy. Few people know exactly what they want".
According to a recent national research on choice processes, 62% of customers take just under a month to decide on the purchase. 93% of searches are online, where videos play a leading role and 86% are decisive in the decision. However, the crucial factor in the purchase remains the showroom of the dealers, the main place for closing the purchase.
"The second hand market and related services – said Giuseppe Di Mauro, director of Pre Owned Stellantis in Italy – are confirmed as strategic for Stellantis. If until yesterday a used vehicle was a product to be 'placed', today it has also become functional for sales new, for Stellantis and for the dealer network".
"We closed 2022 in a very satisfactory way – added Di Mauro – with a growth of 28% compared to the previous year despite the overall market. For 2023, we expect a further growth in sales of around 50% for Spoticar".
Spoticar dealers certify the mileage of every single vehicle, after submitting it to up to 100 checkpoints dedicated to safety, mechanical components, bodywork and emissions standards. It is also possible to carry out test drives before delivery and with the 'satisfied or refunded' formula, the brand also offers the possibility of reimbursing or replacing the used car purchased, within 10 working days following delivery, after appropriate verification of the conditions of the car.
"As Spoticar – underlined Roberto Pastore, marketing manager – we have a precise task, that is to accompany the customer in choosing the most suitable vehicle for every single need, both private and professional, whether it is a car or a commercial vehicle The strength of the brand is not only to provide a selection, control and warranty service for each car but also to offer financing with customizable purchase plans".
Source: Ansa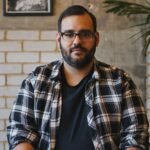 I am an author at Global happenings and I mostly cover automobile news. In my time working in the automotive industry, I have developed a keen interest in the latest developments and trends. My writing skills have also allowed me to share my knowledge with others through articles and blog posts.